Something amazing happened today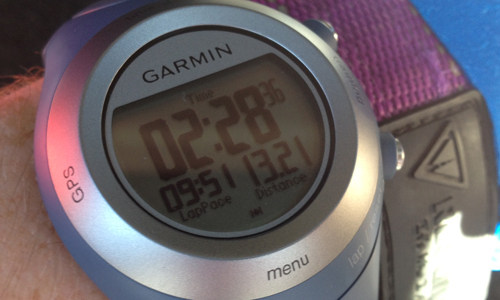 I can't explain it. I don't think I even want to try really.
I knocked 20 minutes off my course time from last year's Rock 'n' Roll Pasadena Half Marathon. I had a couple challenges, including kind of running into a woman at mile 12 (there will be much for elaboration on that later), but I ran my little heart out. I left everything on the streets of Pasadena.
I picked up when I was dragging. I powered up hills as quickly as I could.
I had moments when I slowed down, when I walked and when I wanted to give up.
But when I saw the 2:30 pacer ahead of me just slightly, I pushed it at the end.
"Just run, Tara. Just run," I kept saying to myself.
And I finished in 2:28:21 officially.
My first thought: Oh my God. I just ran my my fourth best half marathon. Five weeks after surgery that derailed my entire training plan for this run. I'm not even sure how it happened. It was even a tougher course than I'm used to, with rolling hills and gradual inclines and declines throughout.
I sat waiting for my running buddy to finish and literally said out loud: THAT. JUST. HAPPENED.
Hours later, including a four hour car trip home, I'm still in shock about how well I did today. Only last week I was debating not even making the trip. I was thinking there was no way I'd be ready to run the race. There was every reason for me to fail.
But I didn't. I'm hoping this bodes well for the "new" Tara, sans gallbladder and all that's been weighing me down for the past year.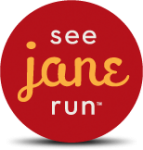 Run with me!
Save 25 percent all See Jane Run races, including the June 21 San Francisco Bay Area run, by using the code SJRAMB243. Use the code to also save 10 percent on online store discounts at seejanerun.com.