Going through the motions
And getting ready to head down to Pasadena early on Saturday morning.
I've been working on a really awesome website renovation this week, that today kind of made me frustrated. So instead of waiting for SQL databases to behave appropriately, I decided it as time to get ready for the ride to southern California. I started clearing out, mind you not "cleaning out," but "clearing out" my car.
I keep a lot of jackets, scarves and other items in my car. So I decided to get it washed. Professionally. I've only had it for six months.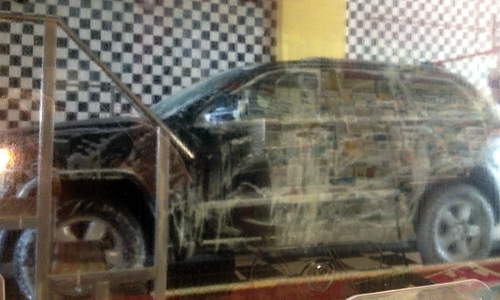 It took about an hour (the car wash was really busy on a nice 70-degree day here in northern California). But my car is bright and shiny. I went and got a tank of gas as well ($80! Prices are going up again).
Then I headed to Target to pick up some needed supplies. I haven't traveled anywhere since December for California International Marathon, so I had a few toiletries to gather.
When I got home, I was greeted to a package from Road Runner Sports.
It was my two new pairs of LunarEclipse +2s.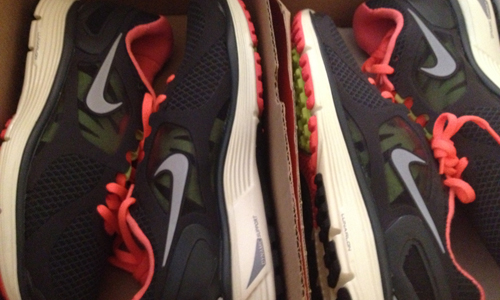 And they are actually pretty cute. I kept putting off buying this color before because I thought they would be black and too dark. The color is actually more of a dark gray.
One of the boxes was completely trashed. The other was in decent shape. So I replaced the broken box with one I already had, then I put both pairs up in my closet for "when the time comes." That means the first pair of these to be used will probably come out in June sometime, likely before I run the San Francisco Marathon.
I've been slowly gathering my running clothes and other essential items all day in preparation for the journey down and the actual run. I hate to say it but my anxiety is peaking a little.
I'd like to think that was prompted by the $1,200 in hospital bills I just got from my gallbladder removal (seriously, if they were going to charge me that much, they should have at least let me keep it to take home in a jar). Yikes.
So I'm a little jumpy tonight. It makes "going through the motions" all that much harder, but I'm trying to breathe, relax and know that no matter what I can run 13.1 miles. I've done it before, many times. It may not be the best run I've ever done, but it will be OK. Or at least that's what I'm telling myself.
I'm not sure if it's working to calm me at all. But I kind of feel like hitting the road and just going will be the push I need to be more "present" and, maybe even "participate."
Speaking of the last sentence, if you haven't seen "The Perks of Being a Wallflower," I highly recommend it. I actually can't recommend it enough.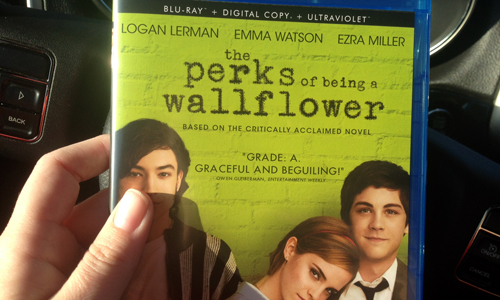 I read the book when I was 14 for the first time, back when it was just a little MTV novel that no one had ever heard of. By the time I graduated from high school in 2002, nearly everyone I knew that had any sort of taste in literature had read it. I spent years imagining what Charlie would sound like if he was ever brought to life.
When the movie came out last year, there were no local theaters showing it. The nearest one was about 30 minutes away and I just never got to see it. So when it came out on Tuesday, I made a night out of it. I ran the day before so I didn't have to run that night.
I picked up dinner from a drive-thru fundraising dinner that I had purchased tickets from weeks before and headed home, immediately putting on the movie. I even went to two different Target stores to make sure I got the super-low priced BluRay for $16.99.
Call me cheesy, but the moment I heard Charlie's voice for the first time, I had a bit of a moment. I guess it was kind of living seeing the opening screen of Harry Potter and the Deathly Hallows: Part II. I had a moment. (I'm completely aware of how big of a dork I sound like right now. I don't even care.)
I may put it on now as I finish packing all my stuff up for the road trip.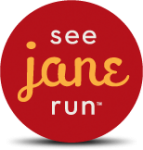 Run with me!
Save 25 percent all See Jane Run races, including the June 21 San Francisco Bay Area run, by using the code SJRAMB243. Use the code to also save 10 percent on online store discounts at seejanerun.com.