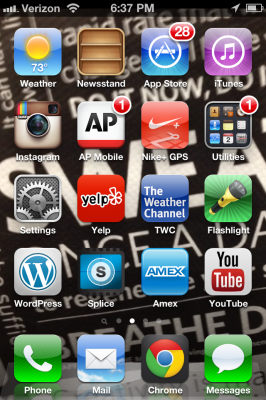 When I decided to finally get rid of my amazing BlackBerry Curve a couple years ago, I switched to an Android X phone. I loved it, specifically because it shot high definition video. I loved that phone until a software upgrade basically rendered me unable to make phone calls.
Then it became slow. I took it in for a look at the Verizon store. An associate reversed the software update.
Two months later, the stupid phone stopped taking a charge. Everything I did to make it charge wouldn't work. I was bummed for several reasons. The first was that I spent a ridiculous amount of money on the phone. The second was that it didn't last as long as I needed it to.
So I went to the "dark side." I bought an iPhone 4S earlier this year.
I kind of had a tough transition to the phone. I wasn't sure what to think of it. I wasn't sure how to make it work.(Doesn't that always happen when you get a new phone?) I basically was a fish out of water. It helped that I had an iPad 2 as well.
But I adjusted and eventually started to love it.You can see one of my screens to the right. Ignore the fact I haven't updated any of my apps for awhile. And ignore my AP mobile alert. I've been trying to avoid news as much as possible lately.
In any case, if you've read this blog long enough, you also know that I run with a Garmin 405CX and I have an awesome headlamp.
On a recent run, I didn't have both.
My Garmin is somewhere between my home in Tracy and Kansas. For the second time in two years, the battery life went wonky. It was out of warranty, but Garmin offered to fix it because it was the same problem as last time. (Model problem, maybe?) Fixing it for Garmin basically means replacing it. That's lame. And it takes forever.
I'm talking about two to three weeks to send it and then get one back.
So I've been doing my outdoor runs without it. A couple weeks ago, when the battery died in the middle of a 15-mile run, I finished off my run with my Nike+ app on my iPhone.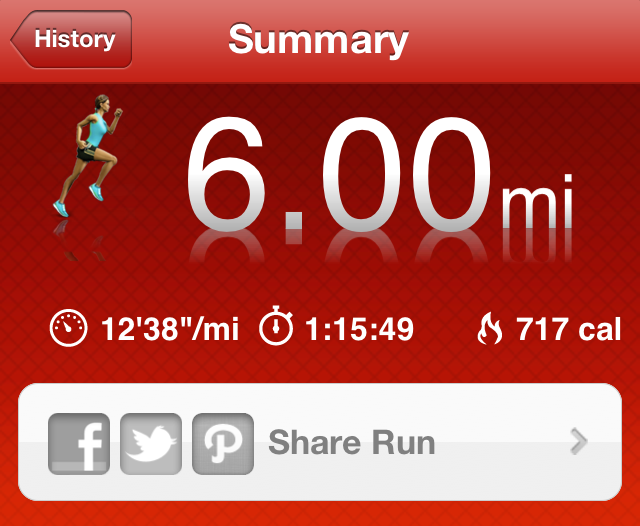 I've been using that since.
It's surprisingly accurate and doesn't drain my battery life like I thought it would.
Yes, I'm slow sometimes when I run at night. Blame fatigue.
In any case, I was thankful my iPhone saved that run. I was more thankful when a couple weeks ago, I realized as I made my way to Mountain House to run that my headlamp had dead batteries.
It was dark. Really, incredibly dark.
So I pulled out my iPhone and started doing some searching. I remember that I had a flashlight app on the phone. Since I already run with it in my hand to see the Nike+ app, I kept alternating between turning on the flashlight and checking how far we were in our run.
The light was really nice when we hit parts of the sidewalk that are considerably more dark than others.
So, overall, my iPhone essentially has two running tools in it that I didn't really appreciate until that run. Had we not have had the Nike+ app, we probably wouldn't have finished that epic 15-miler.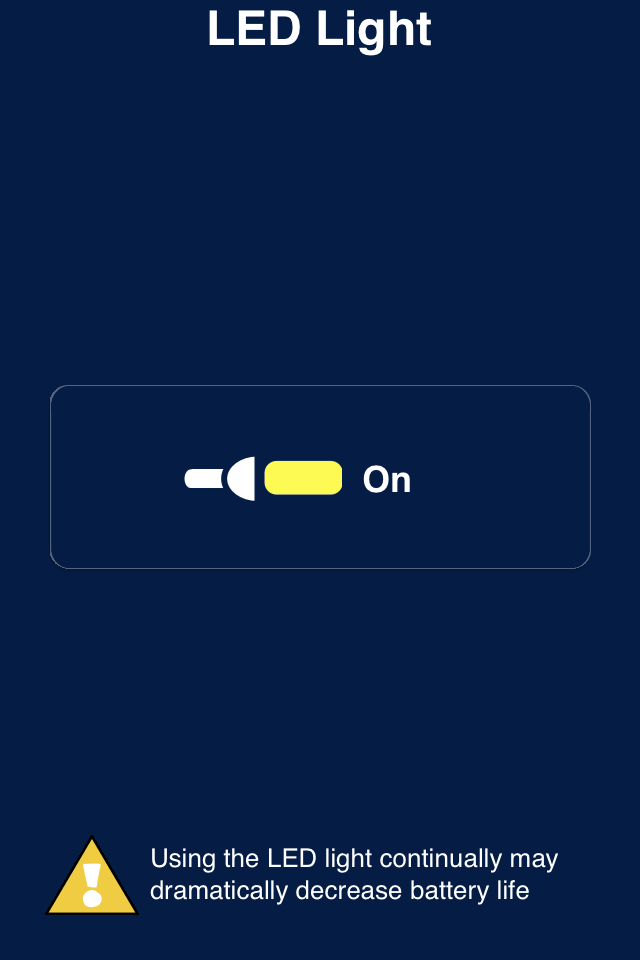 Had we not had a flashlight, we wouldn't be able to see the sidewalk. I was very grateful for both.
The Flashlight app was free. A nice price. It uses the flash light on the iPhone 4S, which does eat some battery life, but for a shorter run, isn't too bad. Plus, I charge my phone in my car when I drive usually, so I don't really have a problem with battery life.
The Nike+ app is also free now (I remember paying for it, but maybe I'm mistaken). It uses the phone's GPS to track the run with distance and pace.
It seems to come up incrementally short of my Garmin, but we usually overrun our six-mile run anyway.
I'm not converting to the Nike+ app. And I'm not considering running with my iPhone flashlight on every run either.
But these apps give me options when I in a pinch. And both saved our run the other night, which, when it's dark outside, is really important.