Travel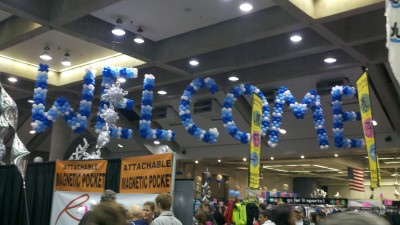 I try to keep my races as close to home as possible, if only because the fees I pay for registering are often high enough to make it not really worthwhile to stay overnight anywhere. I also live close to an area where I'm fortunate enough to have a variety of runs, nearly every weekend, to choose from.
San Francisco is literally an hour and 10 minutes away on an early Sunday morning. No problem.
There's also a lot of great trails everywhere.
But I've also traveled for some of my bigger runs, including three two half marathons, the marathon and the 21-miler I've done.
Here are some tips I've put together to make traveling for a run a little easier.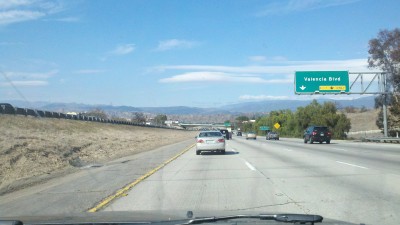 PLAN AHEAD
Don't throw everything in your bag right before you leave. You'll likely end up leaving something incredibly important, like maybe your shoes, behind. I've never left my shoes, but I know some people who have.
LEAVE EARLY ENOUGH
I like to be prompt. My husband likes to leave at the last minute. I try to make it to my destination at least two hours before the expo closes. That gives me time in case of traffic, but also time to look around at the expo. Unfortunately sometimes expos are underwhelming at best, but it's still good to get there with enough time to look around and shop if you so choose.
STAY OFF YOUR FEET
I know, it's hard when you're in a new or not-visited-often place. But I won't walk around for hours on end beforehand, even in comfortable shoes. I just don't want to be on my feet for too long. During my overnight trip to Sacramento for the California International Marathon, my husband and I checked out Old Sacramento, but didn't stay for longer than two hours, including dinner. Then we immediately drove to the hotel and I was in bed within hours.
PREP EVERYTHING THE NIGHT BEFORE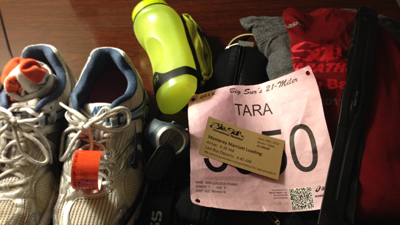 Nothing is more annoying than trying to find an item as you are trying to get out the door. I usually use the hotel room desk to pile my sports bra, underwear, heart-rate monitor, shoes, socks, Garmin, bib, waterbottle and anything else I'll need. I even have my deodorant nearby and, if necessary, my Bodyglide. Better to be safe than sorry.
BRING YOUR OWN BLANKET
Yes. I'm saying it. No matter how hard I try to fall asleep, I often can't the night before a big run. Add in not being at home and it's even harder. Someone suggested to me that I take my own blanket when I travel. I have now a couple times and it's been great. I didn't when I did the Big Sur Half Marathon and hardly slept. Same with the Pasadena Rock 'n' Roll Half. It's just nice to have a piece of home with me.
COMFORT AT THE END
I hate carrying stuff. I already run with my waterbottle, so by the time I'm done with the run and am being handed bananas, my medal and samples I am usually trying to juggle a bunch of stuff altogether. I do bag check sometimes, but for the most part my husband brings me my bag. I usually have a Luna Bar in the bag. I also have a dry shirt and pants to change into. Sometimes I change, sometimes I don't. If I've having a particularly tough race I think of the small comforts I have waiting for me at the end of the race.