Reasons to run on Monterey Bay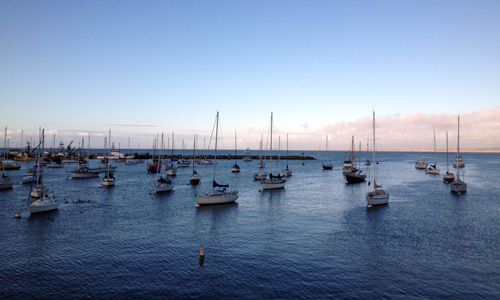 I'll be writing a detailed race report of my nine-minute course record experience at the Big Sur Half on Monterey Bay, but realized I have a ton of photos from the two nights I spent on the Central Coast with my mom.
First of all: It was just what I needed. It felt good getting away. (It didn't feel good coming home, realizing I had to face reality again, but that's for another post at another time.)
My mom and I did this trip last year too since my husband isn't a fan of traveling for races.
We had a good time. So when I signed up for this race in May I invited her again. We had a really good time again. We walked around, we went on a whale watching tour and explored the Monterey peninsula.
It was a beautiful weekend.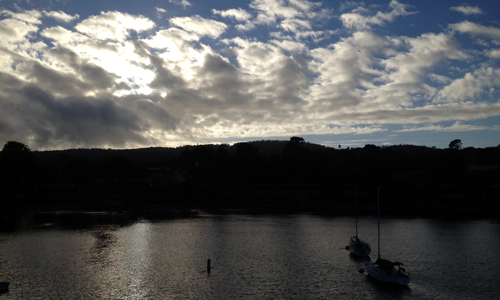 The weather was rainy when we left the Central Valley on Saturday afternoon. It poured for the first 20 minutes of our ride down Interstate 5. But then the skies became clear, for the most part. When we got to Monterey Bay, it was partly cloudly with a 30-percent chance of showers on Sunday morning.
It was a perfect weekend to take in the sites and relax. I was tempted, numerous times, to cancel this trip in light of what happened a few weeks ago.
I didn't because it was $115 to register for the race. I had a $348 hotel booked as well. And my mom was really looking forward to it. So I was.
I was affirmed by my husband who told me it would be good for me to leave. He said it would be nice to get away from everything and be somewhere else.
I'm glad I went now.
Because it was an amazing weekend.
We even walked Cannery Row, which I ran on Sunday, before we left to come back home.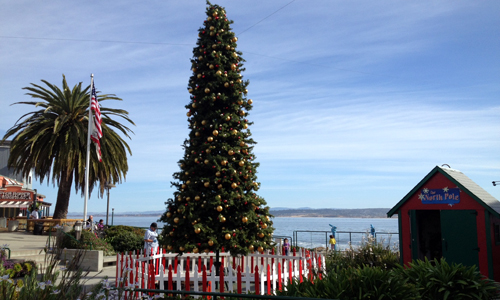 There were workers painting the candy cane-colored fence around the tree, which we ran by, and prepping everything for Santa to arrive in his coastal getaway from the North Pole.
Everywhere we went, there were waves crashing up and down the coast. The weather was perfect. Conditions, overall, were just beautiful.
Perfect running weather.
I figured I'd share these images after my gross chafing post. These are much easier to look at.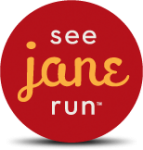 Run with me!
Save 25 percent all See Jane Run races, including the June 21 San Francisco Bay Area run, by using the code SJRAMB243. Use the code to also save 10 percent on online store discounts at seejanerun.com.