Training off track
I spent Saturday at a journalism conference with my students, after a very long week and three runs totaling 20 miles.
I was tired when I woke up on Saturday morning. Way too tired. But I kept on, because I need to be "on" for my students all the time. I've learned working two jobs that calling in sick isn't useful or even doable most days.
So I spent Saturday at Sacramento State University listening to journalists and industry professionals educate the future patrons of the industry. That included a talk by Sacramento Bee reporter Jon Ortiz, who is the lead contributor on The State Worker blog.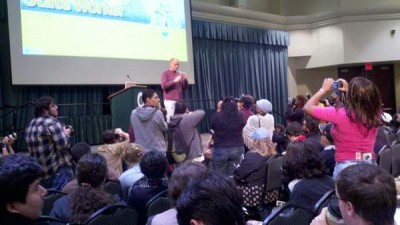 That's Ortiz talking to the student. The organizers of this conference have on-the-spot competitions. The students swarming Ortiz were competing for the photo category. They kept it up the entire time, which caused me to question why some kind of rules weren't put in place allowing photos for the first 15 minutes only.
But I digress.
The day went by quickly. Everything went fine. My students got back to campus at a decent hour. I got home by 8 p.m. And I was out, literally, before 10 p.m.
During the early part of Saturday, my chest started hurting. It was sore. I was tired. I chalked it up to just not being at 100 percent.
By the evening, I was kind of heaving while I breathed. I woke up three or four times in the night. My throat was sore too. I'd gone to sleep early to make sure I wouldn't miss my run with Jennie. I wasn't even waking up too early with a 6 a.m. alarm time.
Plus, I had a new toy to try out on my run.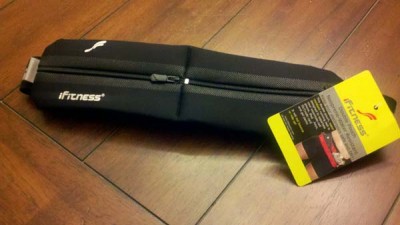 My iFitness belt that I plan to wear during the California International Marathon arrived on Saturday. I stuffed it in my bag and got pulled my clothes to the side.
I missed my alarm. I was actually awakened by a text from Jennie. By 6:15 a.m. by body was sore and my chest hurt bad. The run would be a no go. It sucked because I wanted to run. It sucked because Jennie was already getting ready. And it sucked because this was literally my last chance to redo the 20-mile run that we tried a couple weeks ago.
Instead, I went back to bed. I'd let myself down. I'd let Jennie down.
I slept for another four hours before finally waking up. I've been on the couch all day taking cold pills. I want to run. But I can't. My husband says no. But I'd love to get on the treadmill and at least get in six before the days ends.
The problem with training for my first marathon is that I don't know when I've pushed myself too hard. I don't know when to ease back and when to push harder.
I run more now than I did eight weeks ago. The distances are longer. But will that sustain me through 26.2 miles? I don't know.
And that worries me.
My training plan called for one 20-mile run. I did it. I also did a 15. And I've done several 10-mile runs. I'm tired now. My body is rebelling, even with rest days.
I keep saying that happenings like today put my training off track. I read somewhere that the marathon isn't one day. It's a reflection of training over many, many months.
I hope that comes through on Dec. 4 because I'm not feeling confident right now.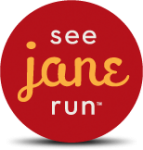 Run with me!
Save 25 percent all See Jane Run races, including the June 21 San Francisco Bay Area run, by using the code SJRAMB243. Use the code to also save 10 percent on online store discounts at seejanerun.com.