A glitchy Garmin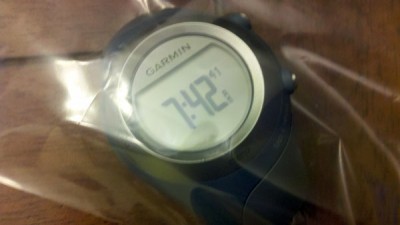 I noticed something a couple weeks ago when Jennie and I ran the 20-miler on a Sunday. Actually I didn't notice it as much as I heard it.
Beeping.
Small, little beeps.
I looked down and my Garmin had a message that was coming more and more predictable: "Low battery."
The 405CX had been in "training" mode for a little under five hours. It is supposed to last eight. It was dying.
I kept pushing forward because I really wanted to display to say "20." How could I run 20 miles and NOT have the proof? How cruel would that be? And then it died. I had to boot it back up. I ended up running 20.09 miles because it didn't track some of my running for some time.
I had to face a kind of horrible reality: The Garmin wouldn't be able to hang with me for an entire marathon, particularly because I'm not fast. I average 10:50 to 11:30-minute miles during my long runs. I'm just hoping to finish my first marathon in under six hours. Garmin would die before I got there.
I also had to realize that there were warning signs.
My Garmin has been malfunctioning a lot lately. It would freeze. The battery was suddenly in dead zone, despite charging. It was getting more and more glitchy. During the Nike Women's Half Marathon it didn't even pick up a signal until I was somewhere near mile two. Then it started beeping at me and giving me no indication why at mile 10 of the same run.
It was time to face the truth: I had to open a ticket with Garmin.
I did. The first response was to update the software. I did. Then I went on a 10-mile run with Jennie. The battery drained 39-percent. It would, again, only last five hours.
I contacted Garmin again. They set up a "ticket."
On Monday, I packaged my faithful running companion up and send it to Olathe, Kansas.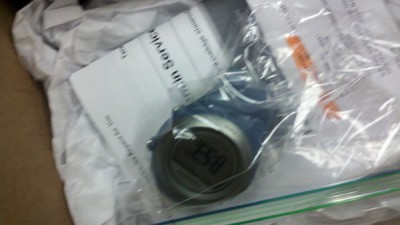 It's blurry and sad. I had to basically strip Gertrude down to her bare bones. She left without even the wrist bands attached. Just the body. No accessories. I packed it in a box with care. I taped it up. I walked it over to the post office near where I worked. And I sent it on it's way, overnight express.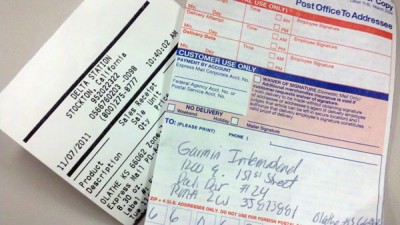 I knew, from reading other blogs, that I will likely get a different unit sent back to me. I'm hoping that's not the case. I love my Garmin, especially since she was with me for my first half marathon. I wanted her to be with me for my marathon. I'm sentimental like that.
I considered the sendoff kind of like a viking funeral. I sent Gertrude off in style.
And now I'm checking the myGarmin website to see where the progress is on it. It says "awaiting shipping."
I'm not sure what happens from here, but I ran 10-miles this morning and definitely felt a little lost without my constant running companion. Jennie and I have another 20-miler scheduled for this weekend. I know the route, yes. But it's not the same without Gertrude. Not at all.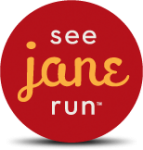 Run with me!
Save 25 percent all See Jane Run races, including the June 21 San Francisco Bay Area run, by using the code SJRAMB243. Use the code to also save 10 percent on online store discounts at seejanerun.com.