The after
A year ago I was sitting in an emergency room calming down after being administered an emergency Xanax. My very taxed brain was relaxing for the first time in weeks. My body was coming out of a panic-induced tension.
A year ago, I couldn't have imagined what I would be like today. Because I didn't know how I would get through the next hour. Or the next day. I didn't know how I would wake up and take on another day.
My confidence was replaced with sadness and fear. My voice trembled when I spoke. For weeks I had a tendency to burst into tears and cry for hours. I had to excuse myself from rooms to do just that for months.
A year ago, I temporarily lost myself. I broke down.
I spent four months in therapy, putting myself back together. Recognizing that the cause was a job that I had spent too long trying to make better and fake people I'd spent too much time investing myself in was one of the greatest breakthroughs. Finally "separating" from said job brought a secondary emotional whirlwind that I worked through for even more months.
I waded through the darkest period of my life and the seeming loss of what I always considered mt first love only to realize that I never fell out of love with journalism. I never lost my passion for it. It just got buried under bureaucracy, middle management restrictions and office politics. It was buried under a deep depression that wouldn't have become better if I had stayed.
I fought my way back to me by training for and running 26.2 three times, earning a 12-minute PR in April at the San Luis Obispo Marathon. I did my first out of state race in Portland. I bricked my half marathon schedule to achieve a significant half marathon PR and finish with a 2:16 in San Diego.
I ran because it was what I knew to do when things got bad. I ran because it was my way to cope.
Eight weeks ago, though, I remembered why I started running. At 200 pounds, I was a Type 2 diabetic on medication. I was sluggish and unhappy. I was also told, once upon a time, that I had Polycystic Ovary Syndrome and would likely have issues conceiving a child when the time came. (A surgery in 2010 found no issues with my ovaries, despite my hormone levels being way off.)
Get the weight down, health care professionals advised. Manage your diet better, the doctors warned.
There are things you don't tell people when you start running. That was my thing. No one needed to know I was running to one day be able to have a baby. Because some things should be left personal.
To me, 2013 will always be the year of the personal best. Because I ran my butt off to put myself back together. Because my distance times improved.
But also because my personal best also means that eight weeks ago, my husband and I found out we will become first-time parents in May.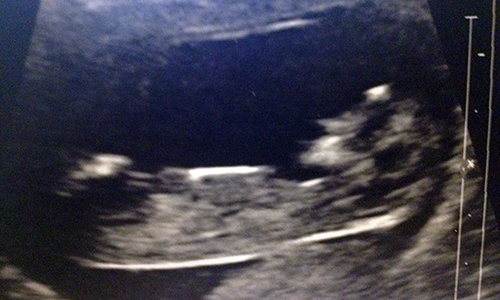 So as much as I will struggle to get through the one-year anniversary of the day that changed my life completely, I am celebrating the most beautiful "after" gift that I've received by way of the hell it took to get here.
The light at the end of the tunnel I so desperately sought a year ago burns brighter than I could have ever imagined.
Because I ran.
Every step.
Every mile.
Every marathon.
For this.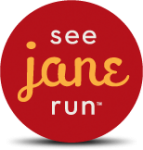 Run with me!
Save 25 percent all See Jane Run races, including the June 21 San Francisco Bay Area run, by using the code SJRAMB243. Use the code to also save 10 percent on online store discounts at seejanerun.com.