Today was a good day to run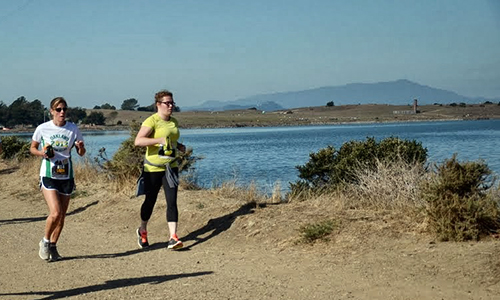 To say running has been a struggle lately might be an understatement. It's been impossible on most days. In four weeks of scheduled races, I only made it to two. But the two I made it two were like night and day.
Two weeks ago, I ran a horrible half marathon. To make matters worse, my running buddy was having such a hard time with the race that she kept telling me to go ahead. I didn't want to. As much as I had invested in it, I didn't feel the need to do run away from her or go on without her. Nope. Wasn't happening.
So Rock 'n' Roll San Jose didn't go well for either of us. She was trying to keep me at a slower pace, too. If she hadn't have paced me through the first eight miles, I probably wouldn't have finished.
Today, though, marked the inaugural Let's Go 510K.
So many things were amazing about today. I'll write a race recap later, and hopefully be back to regular blogging, but a couple standouts included:
An excellent turnout of people: I was given the chance to volunteer thanks to my race ambassador duties at packet pick up on Friday and was told that around 1,000 people signed up to run the event. THAT'S AN AMAZING NUMBER! Especially for a first-time event.
Good running conditions: The race start was at 10 a.m., which meant that I could sleep in! It was still cold and slightly windy when we started our trek from Golden Gate Fields toward the Berkeley Marina.
Plentiful support: The East Bay really came out to celebrate this run. We passed members of the Oakland Raider's Black Hole, young soccer players and avid bird watchers — all cheered loud and proud.
Location, location, location: A start along the San Francisco Bay? A route that winds around Albany and Berkeley's picturesque shoreline? A finish ON THE TRACK at Golden Gate Fields? I haven't run an in-city 10K with that much to offer ever.
The best part, though, was that I ran decently. Not well. Not PR status. But good enough that I feel better about running again.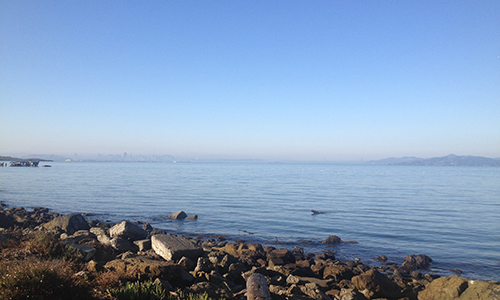 I haven't had such a "runner's high" in quite sometime. But today, surrounded by a group of ridiculously excited first ever "five and dimers" I found a new spark in my passion for running.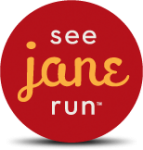 Run with me!
Save 25 percent all See Jane Run races, including the June 21 San Francisco Bay Area run, by using the code SJRAMB243. Use the code to also save 10 percent on online store discounts at seejanerun.com.