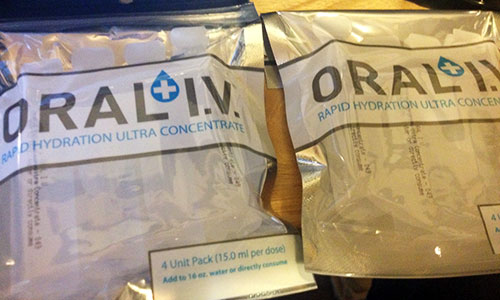 I've made no secret of my horrible stomach issues over the past two months or so. Nearly everything that goes down doesn't sit right. My abdomen is a constant source of pain. The good news is that we now know what it is. But I'm not really ready to talk about it quite yet.
Things are all good, no worries. But I'm still planning on potentially switching down to the Half Moon Bay 13.1 instead of 26.2. I figure with everything going on, it would probably be for the best. I'm still going back and forth though.
One of my issues as of late has been that all my hydration and and fueling has been way off. My go-to Gatorade has been causing me lots of issues, so I've been trying to drink as little of it as possible. If I have to drink it, I water it down. What used to be a one part water, two parts Gatorade mix is now the opposite.
So when the fine ladies at Fit Approach mentioned a new hydration product, I was interested to try out something new, especially if it meant I wouldn't be running with horrible stomach issues.
Enter Oral I.V.
Oral I.V. comes in a packet of four pack for about $12. It contains NO "sugars, caffeine or stimulants, additives, preservatives or artificial ingredients," according the documentation on the company website. Plus, there's no taste.
A list of other features, per the Oral I.V. website:
Natural Ingredients
No sugars or stimulants
Aids existing methods of hydration
Lightweight and portable
My biggest interest in Oral I.V. was the fact that is doesn't replace hydration, rather it AIDES hydration. So many time new products come out that are meant to replace water, or make it more palpable to drink. The bottom line is that we need water to survive. If you're a runner, especially, you need to watch hydration because if you're thirsty, you're already dehydrated.
I drink a lot of water, but even I've had times when I'm not hydrated enough.
A couple weeks ago, we had a bit of a hot spell where I live. I was hydrating, but it didn't seem like enough. It seemed like the perfect time to try out my Oral I.V. samples thanks to being a Sweat Pink Ambassador for Fit Approach.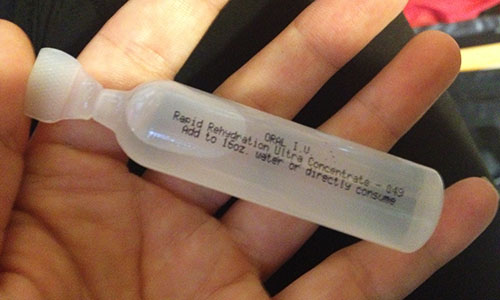 As the small, easy-to-open container says you can ingest Oral I.V. in one of two ways. You can either drink it directly from the small bottle, or you can pour it into 16-ounces of water.
I poured mine into my water bottle before a particularly hot yoga session a couple weeks ago. I don't do Bikram Yoga, but my studio gets fairly hot when it's about 90-degrees outside. I started drinking, when I was already feeling a bit parched, and within a couple minutes I was no longer yearning for water. I kept drinking anyway, because hydration during exercise is important, and I felt amazing afterward.
In fact, I didn't feel at all dehydrated for the rest of the evening.
I also tried Oral I.V. out on a long run a couple weeks ago. Because of my ongoing stomach issues, I didn't put it in at the beginning of the run. I was really worried that something new would cause me gastrointestinal issues.
Instead I waited until I was about six miles into the run. It was starting to get warm. I was sweating more. It was definitely time to get more water.
I decided to try Oral I.V. straight from the small container. I had it tucked away in my running belt. It was small enough that it fit easily with the couple dollars I carry during my run.
I sat down on a seat along my running path and shot it down.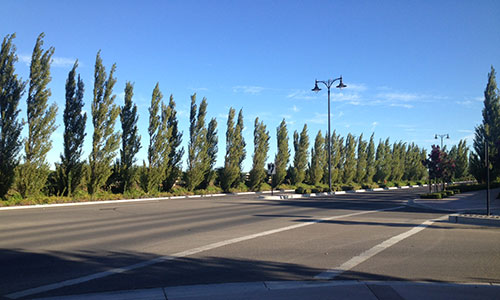 I've noticed people saying that there's a taste to Oral I.V., but I can't discern one. In fact, it just tasted like water to me.
I waited a couple minutes and enjoyed the view. Then I picked it up again. I started feeling the impact almost immediately. I was no longer yearning for water as much. By mile eight in my run, I'm usually sipping Gatorade every couple minutes. Not this time.
I finished a 10-mile run without any problems and even felt great afterward. My legs felt like they could go on forever.
I'll admit, I was a little skeptical of a product that essentially "enhances" hydration. I figured I would just drink more water. Oral I.V. is not a replacement for a fueling product, but when considering the effects of it on hydration, I want to argue that it kind of it. I run better when I am properly hydrated. With Oral I.V. I was properly hydrated, so to me it boosted my performance as well as keeping me hydrated.
The best part is that it didn't hurt my very sensitive stomach. I didn't have any issues in my yoga class, after ingesting it in water, or after downing it straight from the bottle.
Does it sound like something you want to try? Right now Oral I.V. is offering a discount of 10-percent off of any purchase on the Oral I.V. website. Just enter the code FITNESS when you purchase.
Disclaimer: I was provided with two packages of Oral I.V. for review thanks to my affiliation as a Sweat Pink Ambassador, but was not monetarily compensated for this review. The views in this blog post are all my own.