Sleeping isn't easy
When I started the school semester for one job and high school football season for another job, I changed the day of my long runs from Saturday to Sunday.
Now I'm having a hard time convincing myself that I should go to sleep. I should sleep right now.
I have to wake up at 5:15 a.m. for a 6 a.m. 10-mile run with friends.
And instead I'm watching "The Girl who Played with Fire" on Netflix.
I have a feeling tomorrow will be a long day if I don't get enough sleep tonight.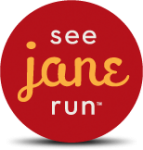 Run with me!
Save 25 percent all See Jane Run races, including the June 21 San Francisco Bay Area run, by using the code SJRAMB243. Use the code to also save 10 percent on online store discounts at seejanerun.com.