Run-nerd moments in Oakland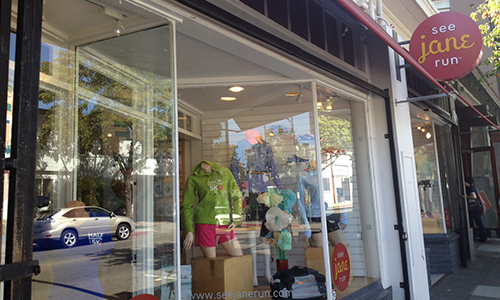 Today I ventured into Oakland to visit the See Jane Run store where I met up with the fabulous trio of ladies staffing the store today, including social media manager Kerina. A couple weeks ago, I asked if I could come and chat with the team and ask some questions for a series of blog posts I'd like to do on different running topics.
I've been considering doing "ask the expert" posts for awhile, but had never had direct access to the pros in the field. When I found out I was a See Jane Run Ambassador for 2013-14, I KNEW this would be the perfect opportunity to ask questions and get some good advice for runners — newbie to advanced.
I'm excited to report that I got a ton of great information from the ladies at the store today. I'll be going over my notes and photos in the next couple days to develop a series of "Ask Jane" blog posts. So far the topics will be on warm-weather running, hydration (a big conversation today) and fueling.
I'll also admit to having some run-nerd moments while speaking with the ladies today. I rarely have a chance to geek out about running and related topics, but today it felt like I was having conversations about running with myself! The staff was incredibly friendly and attentive.
I also partook in a little warm-weather running retail therapy, grabbing up a lightweight Nike Sculpt Tank and an MPG pair of Prelude Knee Tights. Since I've been hydrating quite a bit lately, I bought a new Klean Kanteen See Jane Run water bottle with the 5K and half marathon logo.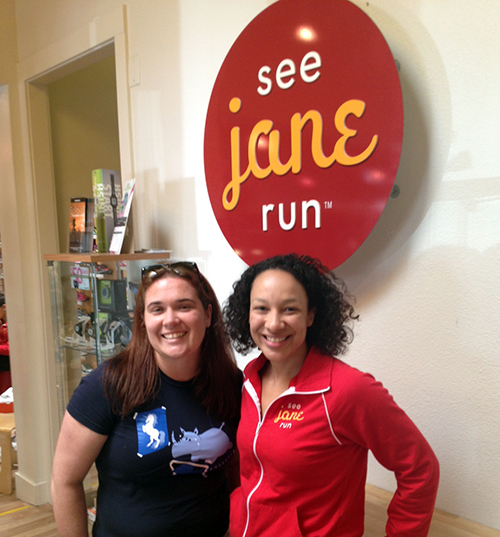 A big thanks to Kerina, with me above, for helping me set this up. I'm glad I was able to come into Oakland and get answers to questions every runner has. I'm excited to scour through my notes in the next couple days and start bringing these posts to life.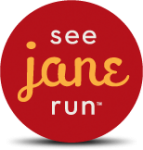 Run with me!
Save 25 percent all See Jane Run races, including the June 21 San Francisco Bay Area run, by using the code SJRAMB243. Use the code to also save 10 percent on online store discounts at seejanerun.com.