Reasons to be thankful
First: I'm a horrible blogger. I know. I want to apologize, but the truth is that between freelance projects, my students and a wedding I'm going to be in next weekend, I've been so busy that I just haven't had time.
Second: I'm barely running.
The first trimester of pregnancy left me incredibly tried. This second semester has made me feel even more incompatible with pregnant running, especially now that I'm feeling baby more.
Because baby likes to kick me in the bladder.
A lot.
And I'm ridiculously thankful for baby kicks, even if they are like little ninja chops to my bladder.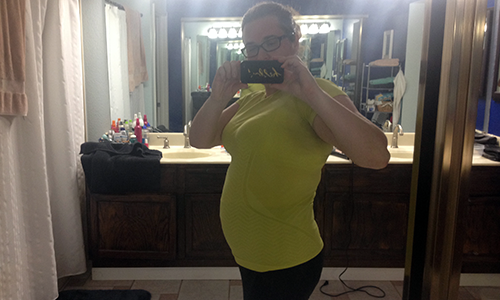 I'm also thankful for long running shirts that still cover my growing, nearly 18-week along belly. And Spandex. I love Spandex. Because you can't go wrong with stretchy pants when you are expanding every day.
In the past three days, baby has allowed me to get THREE solid workouts in.
Right now that's huge for me. I ran two miles, then felt like baby was punishing me for it on Tuesday. I went back to yoga on Wednesday. Then this morning I did my own Turkey Trot on the treadmill and ran a 5K.
I'm not fast. At all.
And I can't handle the distance, which meant that I didn't get to run the Inaugural Berkeley Half Marathon last weekend. But I'm still trying to put one foot in front of the other.
I'm getting there. But it's kind of hard to blog about running and health when I haven't been running all that much.
That said, I'm thankful for a lot this Thanksgiving:
Baby, obviously. I'm thankful for the little flutters and kicks, even the nasty ones, that I've been getting lately. We'll find out baby's sex on Dec. 16 and I'm excited to know, even though it doesn't matter either way to me.
The little bit of running I am doing. I can't handle a 10-miler, but I feel good even after a two-mile run. I haven't been able to say that in a long time.
Maternity pants. I want to wear maternity pants all year round, even if I am not pregnant. Maternity jeans are ridiculously comfortable.
My job. It takes a lot out of me, but it's also incredibly rewarding. My students surprise me every issue with their talent and creativity.
My treadmill. I'm too afraid to getting too far from home right now. So I'm a treadmill rat. I'm not even sorry.
Time with my grandmothers. I'm lucky both of my grandmothers are still alive and I am able to enjoy spending holidays with them.
A bridesmaid dress that still fits. I got it big in May when it came. I'm lucky it came big. No extra alterations. At least right now…with 10 days to the wedding I'll be in next weekend.
My dogs. Because they are awesome.
My husband. He puts up with me. That's more than enough.
My health. So far no positive test for gestational diabetes. All my blood sugars have been within normal range. I feel good. I know I will feel better if I am more active, but for now, I'm excited to be "healthy."
There is a lot more I'm probably not remembering.
This year Thanksgiving gives me a lot of reasons to be thankful…even if running long distances isn't  one of them.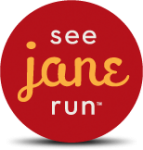 Run with me!
Save 25 percent all See Jane Run races, including the June 21 San Francisco Bay Area run, by using the code SJRAMB243. Use the code to also save 10 percent on online store discounts at seejanerun.com.