Close to the heart
I've started and stopped this post so many times in my head that I decided I had to finish it before 2013 was over. So today, on the last possible day I could, I decided it needed to come out.
A year ago exactly, I was 24 hours from an emergency room visit that led to another one, seven days later, where my gallbladder was removed during emergency surgery.
I remember looking down at the holes on my stomach realizing that the scars would never go away. More emotional wounds would open up in the following days, but my husband and I had decided, in my hospital room on Jan. 8, that I would not be returning to my job at the newspaper I once loved so deeply I could only imagine being dragged out dead.
My heart was broken because I knew no other way.
My wounds, in those early days of 2013, were both physical and emotional. My nerves were ravaged. My body was spent.
But those very trying early days of 2013 were also filled with an overabundance of love: From my husband, who promised me I'd find my path and things to "keep me busy." From my close friends who helped me through and offered guidance. From my students, who showed me there was more to journalism than a city newspaper with declining circulation and staff numbers. From a former colleague who, without seeing any of my work, jumped on a chance to hire me as a freelancer.
Love surrounded me.
That love healed me in ways I will never, ever be able to explain.
And that love led me to her: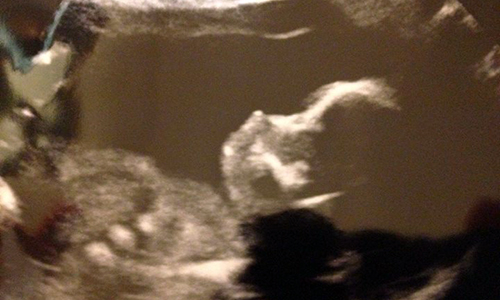 When I found out I was pregnant in August, I thought I would blog every single milestone of it on here. I worried about this blog becoming less workout related, more mommy-ish.
I would start posts over and over again, but something kept stopping me: a new-found need to keep private matters very close to my heart, between my husband and I.
I'm not ending this blog by any means.
In fact, I have posts about running during pregnancy written (of note, there hasn't been a lot of running because baby doesn't seem to enjoy it and likes to remind me of that) and yoga (that has been essential in recent weeks). I'm yearning for my 10-milers, while only being able to squeak out two at a time right now on the treadmill.
I surprised myself last week when I register for the 2nd Half Marathon of the San Francisco Marathon for 2014. My due date is May 3. The race is July 29. I'm hedging my bets on a hope that I'll have a natural delivery and be able to get back to running quickly, for my self and my sanity. I've been missing my mid-length runs of six to eight miles especially.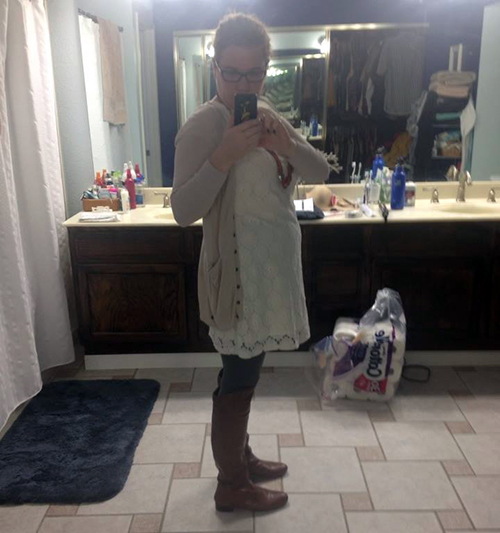 But my center of gravity has recently shifted enough to cause me issues. My saving grace has been my Gabrialla Elastic Maternity Belt. I bought one on recommendation from another blogger. I can't recommend it enough.
I'm getting bigger and bigger, obviously, as I get closer to my due date. My first trimester was rough. I slept a lot. I've never been more thankful for a forgiving freelance schedule and part-time teaching position. I was sleeping 12+ hours a day at one point. I fell asleep nearly everywhere I sat down. I also had to stop running as a precaution, for awhile, because of bleeding. (Sorry for the TMI, but sometimes this sort of thing is linked to running. My OB told me it was likely not the running. It happens to a lot of women.)
As I worked through all this, I realized that I didn't want to share, let alone overshare, things about my life. Call it innate need to keep my private life private, but I just felt like not blogging every element of my life was the most appropriate action.
My husband has always been a more private person than me. Part of the reason I used my maiden name professionally for so long is because I wanted him to be able to keep that privacy. Scary things happen to journalists. My grandmother used to get phone calls for me because she was the only person in the phone book listed with the same last name.
I didn't want that happening at home.
So when my husband asked me not to blog specific things, I listened and understood.
At 20 weeks, though, we found out that baby is a girl. Or at least according to our ultrasound tech, who said: "I wouldn't tell you if I wasn't sure." I'm still having moments where I think we should maybe have that checked again. That's my anxiety peaking up …
In any case, at 22 weeks I'm feeling as good as someone who is watching all her running clothes slowly shrink up can. It's kind of been funny to figure out which of my workout clothes still fit me on any given day. As much crap as Lululemon has received recently for comments made by the founder, my Lululemon clothes are stretching nicely over my belly.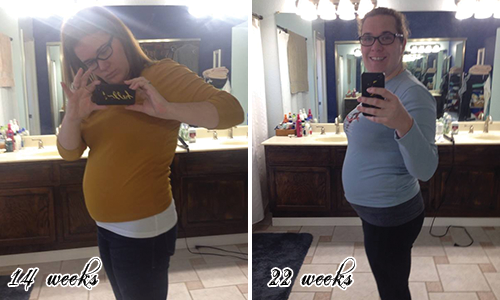 A different in belly shots, though you can't really see much since both photos are shot at different lengths from the mirror. On the right, I'm wearing my 2011 California International Marathon shirt and a Lululemon Run: Swiftly shirt in my regular size 10.
I'm still very grateful for long tank tops that have extended the life of my regular clothes, though by the time I go back to teaching in late January I'm pretty sure it will be ALL maternity clothes for the next few months.
So there's been a lot happening in my life over the past couple months.
I'm finally getting to a point where I'm ready to share my triumphs, fears, successes and apprehensions again. But after sharing so much in late 2012 and early 2013, I really wanted this first part of my pregnancy to be private and special to my husband and I.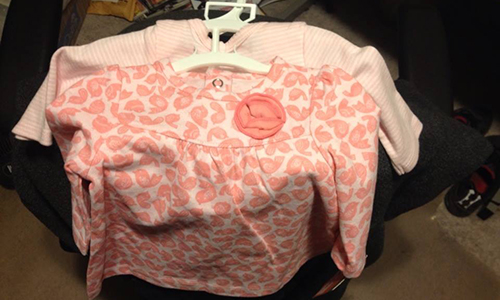 I can't promise a quick return or regular posts again, particularly because I still very much want this blog to be health and fitness centered. But I am letting myself add in the stuff about pregnancy and our baby girl on the way.
As can be imagined, I'm extremely excited for 2014 to begin. I'm excited about some potential (as in I'm crossing my fingers tightly) career happenings on the way later in the year, the amazing work I'm doing now (so many website builds, so little time) and, of course, our little one coming.
I'm also looking forward to eventually getting back to running more frequently. One step at a time. Always moving forward. Because now I know another way.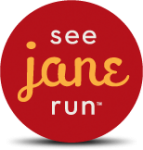 Run with me!
Save 25 percent all See Jane Run races, including the June 21 San Francisco Bay Area run, by using the code SJRAMB243. Use the code to also save 10 percent on online store discounts at seejanerun.com.