Bikini Body Mommy maybe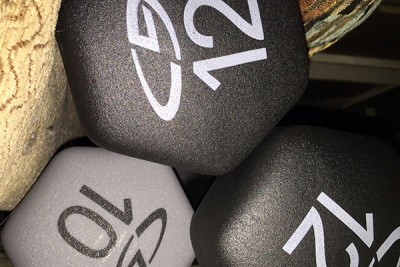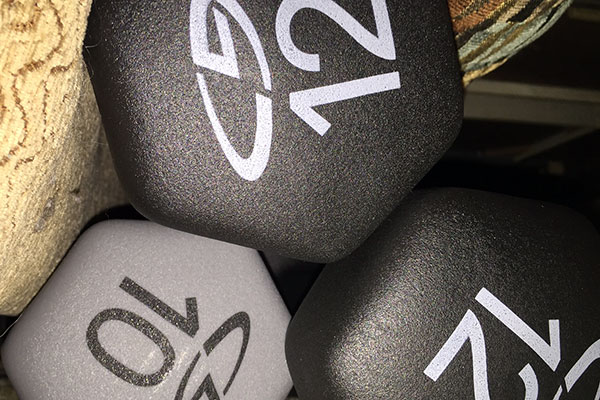 Or not.
Actually, probably not.
I'm not a huge fan of bikinis. I think I've owned quite a few tankinis. But a bikini? I doubt I'll ever have enough confidence to pull that off. Despite that, in early January I signed up for Bikini Body Mommy Challenge 3.0.
Because, why not? I mean the worst that could happen is I would lose interest in it and give up. It's said that it takes 21 days to develop a habit. This is why most diets fail. This is why it's very easy to give up.
There's also that Pinterest image floating around that talks about how it takes four weeks for you to see a difference in yourself, eight weeks for those close to you and 12 weeks for the world. Or something like that. I've been avoiding Pinterest lately because I'm trying to plan my daughter's first birthday party and a baby shower for a friend. Pinterest has turned into a time suck.
So I signed up for Bikini Body Mommy.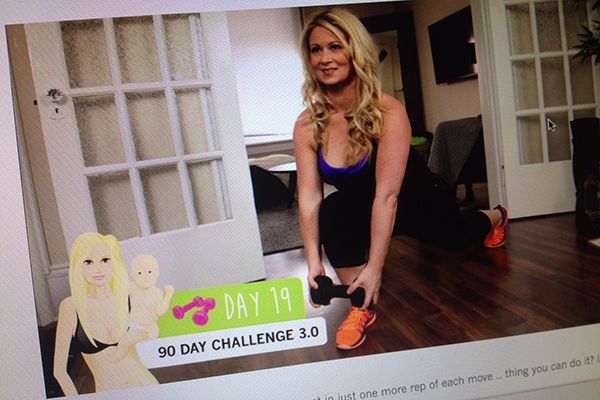 I realized the first week that the meager five-pound weights I had sitting next to my treadmill weren't going to be enough when, halfway through the first-day fit test, I felt as if I was lifting absolutely nothing. Say what you want about body after baby, one good thing that comes out being a new mom is that your upper body strength increases, specifically with all the lifting and holding of your little person.
And your little person's car seat. At this point I think Cecilia in her car seat is a breeze. When I first had her I thought I was dying every time I loaded her into the middle position in the back seat of our Jeep. (I was also driving around with a newborn, only a week after a C-section, lifting her myself, because no one bothered to tell me I shouldn't be driving.)
I bought some 10-pound weights and immediately regretted it.
"This won't last," I said to myself.
And yet, here I am, 34 days into the challenge, continuing my exercises.
I've lost about four pounds. Not huge, but a slow, steady loss. The skin on my arms is tighter. My legs, which are already pretty solid from running, are now flexing at every movement. My abdominal muscles are also, it seems, reattaching to their proper places.
I'm also drinking less soda and more water.
And I ran 100 miles in January. It was my first 100-mile month since I found out I was having a baby.
Do I look any different? My husband says my flank area is slimmer. That could be a result of the extra mileage more than anything. I notice I slim down in the sides when I run more or am training for a marathon, which I am … to run in June.
I've also noticed my gut isn't nearly as big. At least I hope I'm noticing that.
The best part, though, is that I'm seeing progress in my exercises. I didn't do my measurements the first day, or on day 15 or on day 30. I probably should have, but I feel like my progress is being measure in how I'm feeling.
And I feel great.
I do record my Fit Test results, which have been pretty promising.

I also consider it a sign that after only four weeks, I had to make another run to Target to pick up a 12-pound set of weights when we moved into a new strength routine. And I didn't do too bad, even beating my score from the first time I used the 10-pound weights.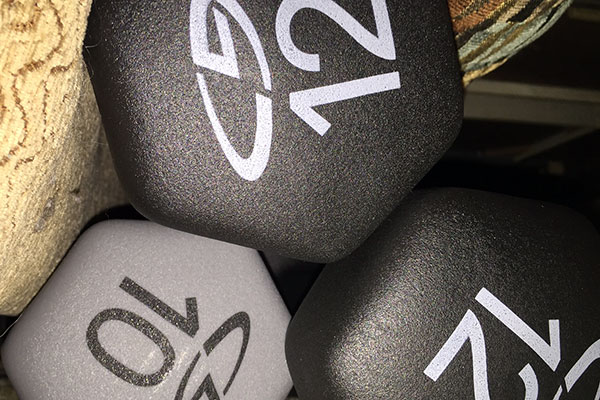 The best part about all this is that I can put Cecilia in her bouncer for the duration of the workout, which I've had to do quite a few times this week since my students were producing the first newspaper of the semester and I worked longer days.
She laughs when Briana says "Hi Bikini Body Mommies!" She also bounces up and down when we do anything cardio related. I feel like my nearly 10-month old is giving me her stamp of approval.
Do I think I'll be bikini ready at the end of this challenge? No. Definitely not. But I think it's a huge push in the right direction, specifically since I'm running more and running faster. It's helping me build strength and push through my runs.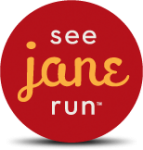 Run with me!
Save 25 percent all See Jane Run races, including the June 21 San Francisco Bay Area run, by using the code SJRAMB243. Use the code to also save 10 percent on online store discounts at seejanerun.com.