Training for a half marathon, on a treadmill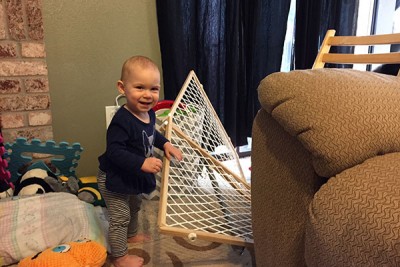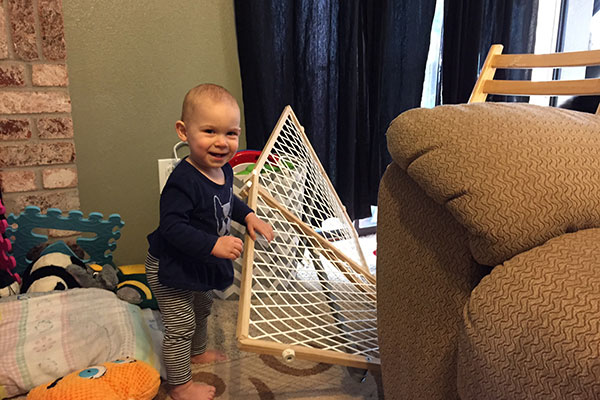 I'm running a half marathon in three days, but you wouldn't know it by the number of times my Garmin has tracked runs lately.
Because that number would be zero.
But my miles logged are as impressive as I could hope for with a very active nearly 10-month old running my life lately. I could wake up very, very early to run. I could. But I've never been a morning runner.
My life used to revolve around 10-hour days working at a newspaper, then jumping straight in my car to meet my running buddies for a six-miler.
Now I'm trying to prevent my precocious baby from escaping the family room into the kitchen area where the three dogs would love to lick all over her as she splashes in their water bowls.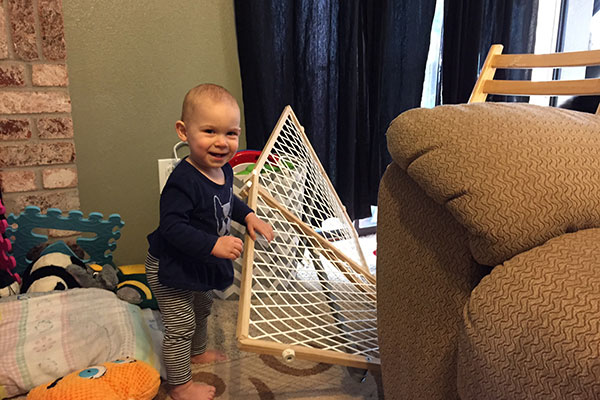 That image pretty much sums up my day today (a non-teaching day).
My schedule doesn't align with my husband's at all. He works an hour away. He leaves later than the commute. He gets home sometimes as late as 9 p.m.
I don't live in a particularly bad area, but I've never been a huge fan of taking the jogging stroller out in the evening, even with a head lamp. And let's be practical: My baby goes to sleep at 7:30 p.m.
I can't leave the house once she's down. I'm hoping that's stating the obviously.
So I close her bedroom door, grab her monitor, put something on my iPad and run as far and as fast as I can before 10 p.m. Sometimes my runs start at 7:30 p.m. Sometimes I start at 8:30 p.m. It really depends on how quickly I get through the bath, bottle and sleep routine.
I'm not complaining. The commute makes his pay worth it. The pay is the reason we have a beautiful home and live a comfortable life. (Real talk: My teaching income is nice, but I'm part time. My freelance income has taken a hit since Cecilia was born because I just can't do what I used to do.)
But the commute runs our life. I have a 30-minute commute too when I head to work. It used to be 20-minutes, but I go further into town than I once did and the highway has been under construction for more than a year.
So I have to run when I can.
All of my training for this half marathon has been treadmill based.
I know that can potentially be bad. I'm kind of willing to take the chance because it's the only way I get the runs in.
So I've cranked the speed. I've moved between an incline of .5 and 1. I've done tempo training, distance runs and speed work. Today I went on my first outside run in a long time because my daughter was particularly cranky.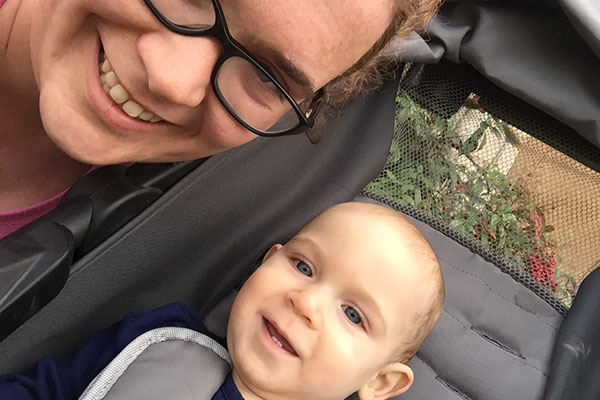 And outside of a front wheel that kept going wonky (my husband needs to check the bearings), it didn't feel as bad as I thought it would. It was slower than my treadmill speed, but I was also dealing with a cranky baby and cranky wheel.
I'm also still very unsure of myself with the stroller. I'm worried about cars pulling out of driveways or coming at me in intersections. Valid worries.
I want to do a race report that essentially says "look I can train on a treadmill and still run a half." But I'm not sure that will happen. I don't know how Saturday will go. It's a mostly flat and fast course on trail.
I just no I have no hip pain. That's a plus. And the only thing that bothered me were my foot arches and that stopped after about a mile.
But it was only two miles. I need to add 11.1 to that for a half marathon.
Did I mention the half is a Christmas gift on Valentine's Day? My husband's present is that he is going kayaking on the water next to the course while my mother-in-law watches our daughter. It's the perfect date for us, even if we won't be together the whole time.
We'll see how it goes.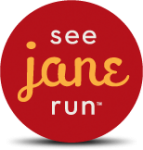 Run with me!
Save 25 percent all See Jane Run races, including the June 21 San Francisco Bay Area run, by using the code SJRAMB243. Use the code to also save 10 percent on online store discounts at seejanerun.com.