An amazing day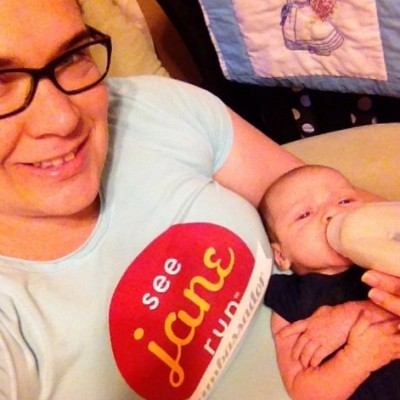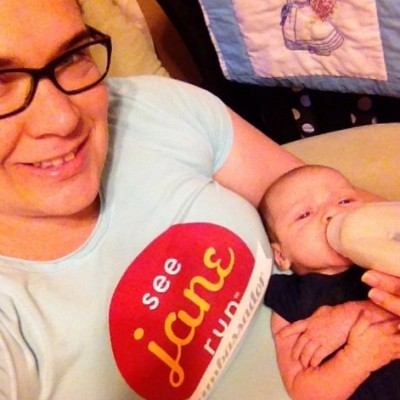 At 8:29 a.m. I hadn't stepped up to a race start in seven months. At 8:32 a.m. I was starting off on my first 5K in more than two years.
I was anticipating a disaster, truth be told. All my training had been condensed into a month period as I fit in runs when baby girl was either sleeping or my husband had just come home from work. I didn't know how to feel.
I went through my nerves with a random woman at the start. I just needed to talk to someone. She assured me that however I did, it would be fine.
"You're out here, so you're already ahead of most new moms," she said.
THAT is why See Jane Run is such an awesome race. And THAT is why I am glad it was my first race "back."
I didn't PR or anything, but I finished strong and only walked through water stops (because I still haven't mastered running and drinking water at the same time). Whenever the voice in my head told me to stop, I kept going.
I finished in 32:49, which is far better than I could have anticipated.
The best part was that my husband, who cheers me on at the finishes of all my races, was there with Cecilia. She slept through most of the commotion, but woke up enough to look around. She loves looking around right now.
I am overwhelmed with a runner's high I haven't had in months. A full race recap will come, but right now I'm just excited to have said I was out and running again.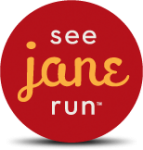 Run with me!
Save 25 percent all See Jane Run races, including the June 21 San Francisco Bay Area run, by using the code SJRAMB243. Use the code to also save 10 percent on online store discounts at seejanerun.com.