Counting down to my return to racing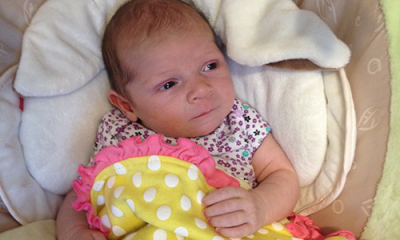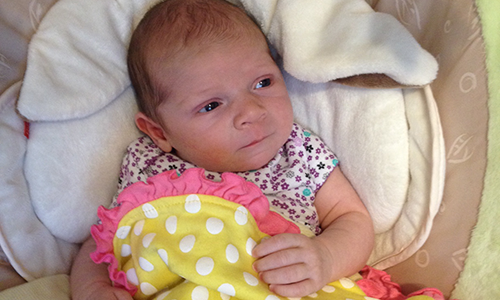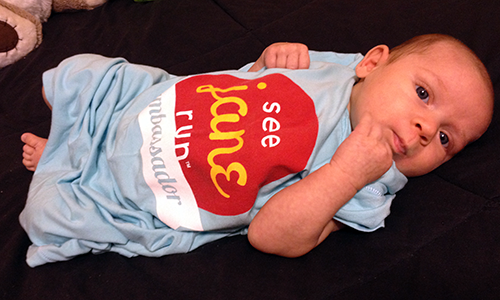 My return to running hasn't been easy, and not even for the obvious reasons.
First off, I'm going to count myself in the minority of new parents who get MORE sleep after welcoming a baby. I've been an insomniac since my first year of grad school. I rarely, if ever, sleep through the night. Instead I usually wake up four or five times, barely get back to sleep and then wake up again.
Right now? I put Cecilia down at 11:30 p.m. and sleep until she stirs at 5 a.m. I actually panic if she doesn't wake me up (do mothers ever stop worrying about SIDS? Does everyone tap their child to see if he or she is still breathing?), so I wake up ready to grab her up and see what's wrong with her.
But I sleep fairly soundly.
Instead I'm trying to work runs into my two-month old's schedule. It means that I end up waiting for my husband to commute home before I can hop on the treadmill, if I'm lucky. It also means I'm missing runs when he gets off late because baby girl needs to maintain somewhat of a schedule.
As I type this I am trying to soothe her in her bouncy chair while I wait for my husband to get home so I can run. I never anticipated THIS before my problem. I always figured it would be something like being overtired, having no ambition, etc.
The time struggle is real.
So I've been fitting in two mile runs as often as I can. On Monday night I ran my best two miler since I was 30 weeks.
It brought some of my confidence back going into this weekend's See Jane Run 5K in Alameda. I've run the half marathon portion of the race twice. This will be my first time running the 5K and my second year as an ambassador for the running store/race company.
Two good miles doesn't necessarily translate into a solid 5K. But I'm hopeful I'll feel OK. I'm hopeful that I'll run strong, but likely not fast.
And I know I'll be encouraged by a group of other women who have similar goals.
I'm still anxious. Even though I've done this race twice I'm nervous. I feel like it's my first 5K all over again.
I haven't raced since last fall. I, essentially, took two full seasons off of running and racing while pregnant. I don't know how my body will react or what to expect from my legs. There's a lot of uncertainty. (See how I'm psyching myself out already?)
I do know that the party at the end will, as always, be rocking. My Bay Area readers can still join in the festivities (including chocolate and champagne at the end!) and get 10 percent of registration by using my ambassador code: SJRAMB243
I also know that my little running ambassador is coming to cheer me on with my husband. I know she's not old enough to understand what's happening quite yet, but I hope this will be the first of many races she'll be at the finish line for. I want her to see her mommy staying active. I want fitness to be a part of her life.
So while I'm nervous about getting to the start of my new role as a mother runner, I'm anxious to where the race will take baby girl and I.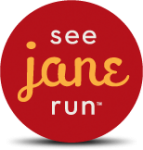 Run with me!
Save 25 percent all See Jane Run races, including the June 21 San Francisco Bay Area run, by using the code SJRAMB243. Use the code to also save 10 percent on online store discounts at seejanerun.com.