This weekend
Six miles on Friday.
Eight slow on Saturday in Mountain House.
Ten episodes of Supernatural.
Four stained bathroom vanity doors.
Four loads of laundry done.
One art project for my office at school.
And an almost-done retaining wall and backyard thanks for my husband: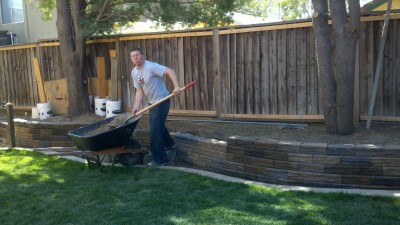 He likes sticking his tongue out, yes.
Goals for March?
Blog more.
Run at least 100 miles. (Already 14 down, 8 on schedule for my Monday.)
Do better in Oakland than I did last year, though, right now I'd just like to be more consistent than I have been.
Does March come in like a lion? Doesn't seem like it. It's been beautiful here.
This month, though, marks the beginning of marathon training hard core again.
For 26.2 in June.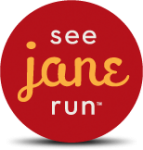 Run with me!
Save 25 percent all See Jane Run races, including the June 21 San Francisco Bay Area run, by using the code SJRAMB243. Use the code to also save 10 percent on online store discounts at seejanerun.com.