Some bad news, some good news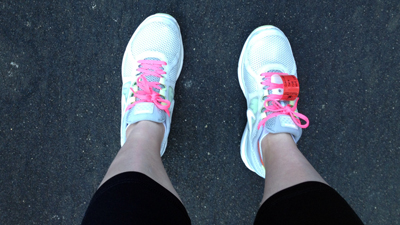 Today didn't go as well as planned at the Rock 'n' Roll Half Marathon. I finished nine minutes over my PR from last year at 2:36:13.
My problems started at mile three. By mile eight, I was keeled over on the side of the street throwing up. (Sorry for the blunt honesty right there, but there's no real easy way to say it. Maybe, expelling all my Gu on the streets of San Jose?)
At mile ten, I had another episode. I honestly had a moment where I didn't think I'd be finishing the race. Then I pulled it together and pushed my hardest.
Today was bad, because I didn't reach either of my goals for the race.
It was good for a completely different reason.
I don't write about my job(s) a lot, mainly because I'd rather not get into too much about work on my running blog. But today, I want to share a link to a story I wrote.
It started as a blog post in response to Wisconsin anchorwoman Jennifer Livingston's on-air response to a letter from a concerned reader about her weight. I had something very, very similar happen to me in 2009.
Full time, I edit a newspaper website. But I'm also a writer. I was a writer before I learned how to code HTML, interpret CSS or shoot and edit video. Today, I revealed a very personal part of myself in an article in the newspaper.
It's here (with a wedding photo of me even! Another thing I don't often share because my husband and I have different last names professionally and I typically like to keep that aspect of my life private too).
It's kind of nice that the story ran today, if only because today was one of those bad runs I address in the story. From each run, we learn something not to do for the next. (For this one, I think having an upset stomach for four days is probably not the best thing to run a half marathon while dealing with.)
Either way, I wanted to share it with my readers. It's more revealing than I am on here sometimes, though I aim to be candid on my blog as well.
I'll post a full race recap later this week. Just to warn: it won't be pretty.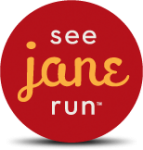 Run with me!
Save 25 percent all See Jane Run races, including the June 21 San Francisco Bay Area run, by using the code SJRAMB243. Use the code to also save 10 percent on online store discounts at seejanerun.com.