Likes, loves and hates
I'm kind of on a running hiatus for three days.
Yesterday was a rest day. Today I work all day. On campus from 9 a.m. until I have to go to work for a night shift. Then I'm sleeping over at my grandmother's (totally not lame, my grandmother is freaking awesome for letting me stay) so I can wake up early and take my students to a journalism conference in Sacramento. Whew.
I'm kind of busy.
So instead of blogging about running today, I'm going to write about some of what I'm loving, liking and hating lately. Some of it will be running related.
LOVES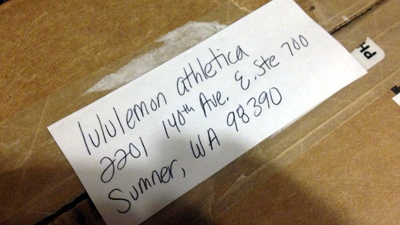 – The Lululemon quality assurance and return policy. My charcoal/Caspian blue capris started falling apart last weekend. I've only had them for a month. I sent a quick email to Lululemon with photos and received one back within 24 hours. The verdict? Capris that new should be fraying. I'm sending the old ones back and getting a gift card (to buy new ones!) in the mail.
– My new water bottle from the Title 9K this past weekend. It's seriously pretty awesome. I've been using it all day.
– REM sleep. Not related to the band at all. It's the sleep stage where you dream. For the first time in four months I've been able to get into REM sleep and dream. I'm waking up feeling more rested. But I'm still exhausted.
– Diet Coke. Because I always love Diet Coke, but the caffeine in it lately is really helping me out. What's that? It could kill me? Yes. I've heard it before. From my husband. A thousand times.
– My iPhone. I don't care about getting a 5 right now. I have a 4S. It take awesome photos. It has Siri. Enough said.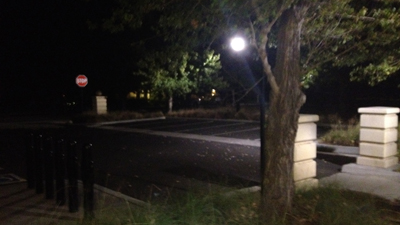 – The return of night running. It caught me off guard last week (in case you saw my Twitter post), but there is something refreshing about running at night. Plus it means I get to pull out all my awesome reflective gear.
LIKES
– M&M's. Apparently these are becoming my favorite go-to snack.
– Ending my day shooting video less than a mile from my house. I was able to do that twice this week. That never happens. Score.
– Rest days. I've factored more in and am loving them more and more.
– The fact I ran 9:37 average splits last weekend. Still can't get over that.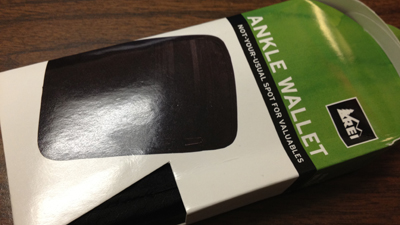 – A place to put my money and license when I shoot video. I refuse to carry a purse to an assignment. It's kind of risky. So I usually put everything in my pockets. I found this nifty little ankle wallet at REI. I'm in love.
– Wearing my Converse to work. Tonight is football night and I'll be reporting from the field. Jeans. Converse. T-shirt. A casual-style evening.
HATES
– Traffic on Interstate 5 through Stockton. Two pseudo slow downs this morning for no reason.
– The color of my new running shoes. They are much lighter than my previous pair. They make me feel old for some reason. I'm thinking about adding fancy shoelaces to them.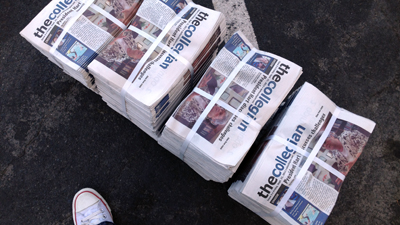 – When my students don't show up on time for distribution, leaving all the newspapers in the parking lot with me. I try to convince them that one day, doing something like this may mean getting fired from a job. I'm still not sure they understand the concept.
– The heat. Tomorrow is the first day of fall (or is it today?) and it's still short-sleeve shirt and capri weather. I just want some cold.
– Insomnia. Yes, I achieved REM sleep. No, I didn't stay asleep long. Tonight's going to be a long night.
I have a long run scheduled for Sunday. Time and place to be determined. We'll see how exhausted I am from two days straight of work.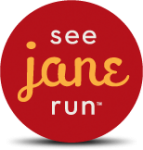 Run with me!
Save 25 percent all See Jane Run races, including the June 21 San Francisco Bay Area run, by using the code SJRAMB243. Use the code to also save 10 percent on online store discounts at seejanerun.com.