Glaming up for the run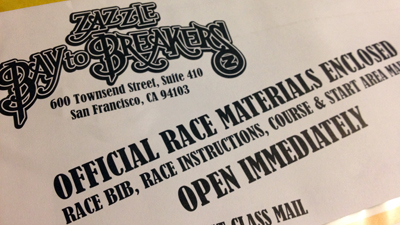 A couple months ago, on fear that the race would fill up like last year's centennial did, I registered for the 101st Bay to Breakers run in San Francisco. I had a good time last year at it. I can't say it was a mind blowing experience or anything, but it was a good time.
This year, it's on my birthday.
So…I figured, party on the run? Wooo! I know how to live it up.
I invited my youngest brother to run it with me. I may have created a monster. He keeps sending me text messages telling me about how he's running miles under six minutes. Great. He's going to leave me in the dust. He doesn't really "run" with me at all.
Since it's a fun race and most people dress up, I thought this year I would to. Last year I wore regularly running clothes. This year, I'm going full out Holly Golightly.
Yep. I'm bring Audrey to race day.
The last parts of my costume came in the mail today. Everything else I had.
I'll be wearing my Nike running skirt and a cheap Target fitness tank top as my main outfit.
Then I'll glam it up a little.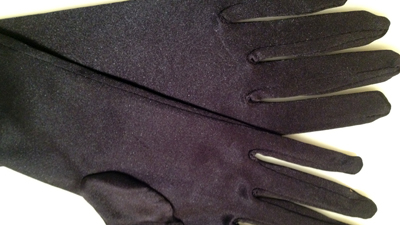 First, I bought some inexpensive gloves at Amazon.com. They are pretty nice too. And, if it's a little cold in San Francisco, they'll be nice arm warmers. Win win.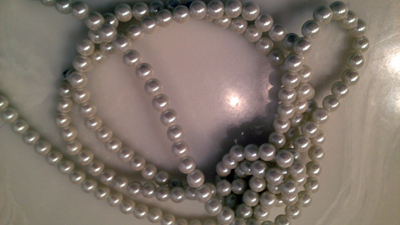 I'll also be wearing some faux pearls. They look much more white than they are pictured. It's an H&M necklace that only cost me about $4 at the time. I tend to wear it a lot with plain shirts. I figured if something happened to it, I can easily replaced it.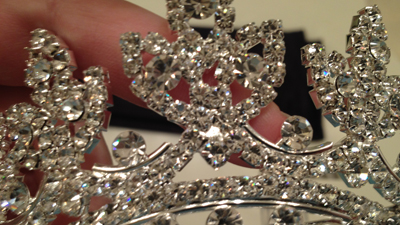 And I had to buy a princess tiara. This was probably the most experience item added to my costume. It cost $15 from Amazon.com with shipping. It fits fairly snug too. I don't think I'll have to worry about it falling off, which I kept thinking would be a problem with this costume.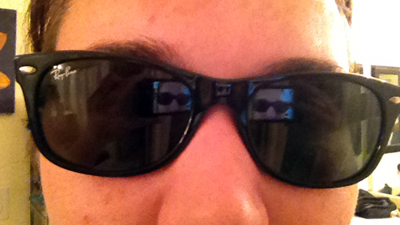 Of course, Holly Golightly needs a pair of Ray Ban Wayfarers. Everyone kept saying all I needed were over-sized glasses. No. Audrey would not settle for that. I actually have owned these for more than a year too. I bought them with my first paycheck from my teaching job at a local community college. I had one of those "OMG, I can afford Ray Bans" moments and just went for it. My dad has worn Wayfarers forever.
I initially bought the glasses thinking I'd never buy another pair of glasses again. So far, I haven't. I love them. My only worry is losing them along the race path.
I was prompted to put this all together because my brother and I just got our race packets in the mail. Last year I ran it with my friends. So I think it will be kind of nice to have some support this year too.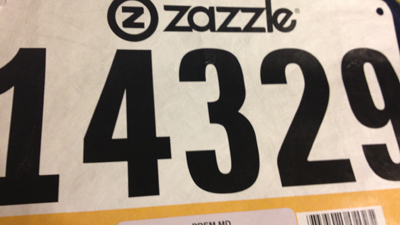 I've also found out that people can still register for Bay to Breakers, meaning it didn't sell out like I expected it to. Last year, entry was capped at 50,000. I'm assuming that's the case this year. But a hefty raise in fees, and charging for an adidas tech shirt, may have turned people away. I mean there are other much more organized races in San Francisco (I'm looking at you San Francisco Marathon), but this one is fun.
I don't really have a "goal" per se. My brother wants to womp me. He will, easily. This one is meant to be fun.
I've literally only ran two miles this week and it was tonight. On the treadmill.
I'm running an 18-miler this weekend in Fremont, which is about an hour away in the Bay Area. There's a huge likelihood that I could come in last if only because I'm treating it as a training run and it's a small event. The organizers also have a half marathon course, 10K and 5K options. But I signed up specifically because after a 21-miler in Big Sur, the addition of 18 seemed like a nice pre-marathon shake out.
I'm looking forward to it, despite the weather predicting it will be hot. The run begins at 7:30 a.m. I'm hoping I'm done by 11:30 a.m. at the latest. It's flat trail run with an out and back at the nine mile mark.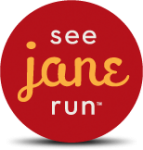 Run with me!
Save 25 percent all See Jane Run races, including the June 21 San Francisco Bay Area run, by using the code SJRAMB243. Use the code to also save 10 percent on online store discounts at seejanerun.com.