It was at mile two in this weekend's Rock 'n' Roll San Diego Half Marathon that I became overwhelmed by a sense that it was going to be a hot one. Sure, the Mermaid Series Sirena 18 included the sun beating down on me, but the San Diego mix of heat and humidity was ridiculous. And I couldn't even see the sun.
Now I know, we've reach THAT time of the year.
It's hot.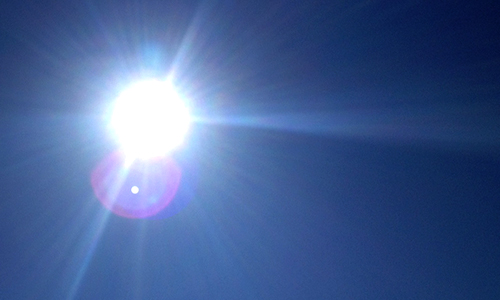 It's not quite summer yet, but the heat is already hitting the valley where I live. I wake up and it's nearly 70-degrees outside. It makes me regret never really getting into morning running. It's so much cooler in the morning than it is when I want to run at 7 p.m. In the evening, the concrete is still hot. I can feel it moving through the rubber soles on my shoes, I swear.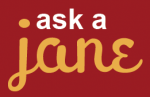 But runners are creatures of habit. We're not quick to dismiss our passions just because it's getting a little warm.
Last month, I asked the ladies at See Jane Run in Oakland for tips and tricks to help stay cool while the weather heats up. The staff offered some great suggestions to help acclimate to the weather. The question led to another post specifically on hydration, but the ladies also had other tips to share.
This post comes just in time for this weekend's See Jane Run 5K and Half Marathon in Alameda, the first of four running events hosted by the store, with locations in Boise, Seattle and Whicita, Kansas. The weather forecast is calling for a temperature of 74 with western winds at 14 miles-per hour. No cloud cover.
Needless to say, it's going to feel a little warm out there.
GET THE PROPER GEAR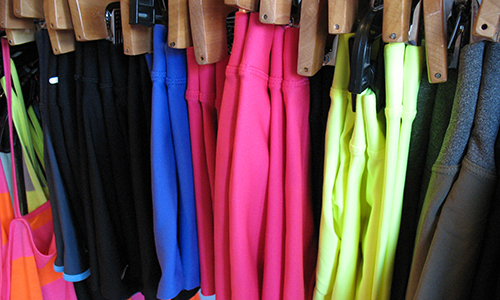 Depending on the time of year purchased, running clothes can vary greatly in the make and feel of fabric. Didn't know that? Neither did I until I spoke with Ginny at See Jane Run's Oakland store.
She showed me a noticeable difference in clothes for different climates. That T-shirt you bought during the fall? It may not be the best for running as it warms up. Those tights you love? They may be keeping in too much body heat.
Next time you visit your local running store, feel the fabric. Yes, that sounds a little bizarre, but when you do you'll notice something about clothes designed for warm-weather running: They are lighter.
That goes for shorts, capris or shirts, including tank tops.
I have a Nike tank top that I love wearing. It's a darker blue color one and I always considered it lightweight. Then I came across a Nike Sculpt Tank at See Jane Run. The difference between the two tanks is night and day. My new pink one doesn't have as much mass. I don't feel like my body is holding in as much heat when I'm wearing it.
This is the time of the year when you'll find running stores stocking up on summer-related clothes in seasonal colors (hello neon). It's not just because these stores are trying to sell you clothes you don't need. There is an actual difference in the products.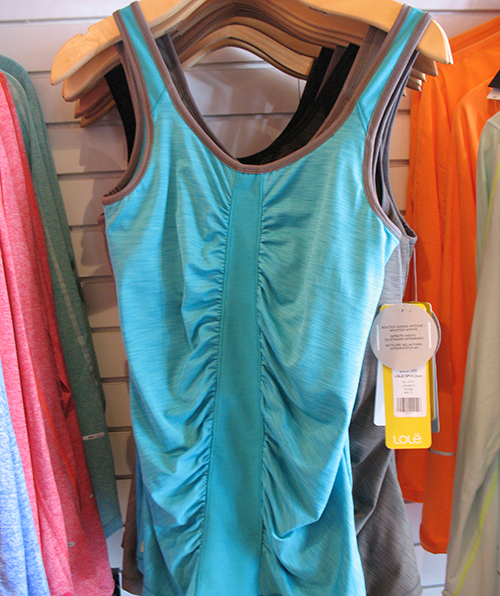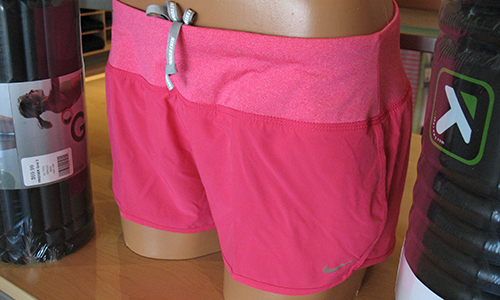 Brooks clothing actually includes tags that tell customers what climate their possible purchase is best-used for. It's a nice touch.
You'll also likely notice more light colors when you see fellow runners. My favorite go-to tanks right now are soft pinks, yellows and oranges. I'm rarely putting on my darker-colored garb. Why? Darker colors absorb more light.
There's a fashionable element to these potential new purchases, but it's also about function.
GET FRIENDLY WITH THE GLIDE
"You are going to chafe more," said Ginny. Because, of course, you're likely going to sweat more. This includes your feet. They sweat too. So get some Glide, or the equivalent.
Lately, I've been using Skin Glide between my toes to make sure they are lubricated enough. Blisters are bad enough as it is. Blisters during the summer months just are downright undesirable.
RUN AT A COOLER TIME OF DAY
I know, if you're like me, you'd rather not change the time of day you run. This was especially the case when I was working out of town and commuting home every day. I had a small window to fit a run in. I either did the run or risked having to head out during a rather runner unfriendly time of night (after 9 p.m., sometimes closer to 10 p.m.).
So, many times, I gave in and moved my run to the morning.
See Jane Run's Ginny said she, too, would often head out for a run and realize it was a little too warm. Adjust. Be OK with the adjustment.
I'm a stalwart for my night runs, but sometimes it pays to run in the early morning hours (some of my summer training runs were as early as 5 a.m.) just to get the run in during a cooler time of the day.
FIND AN ALTERNATE PATH (OR THE TREADMILL)
Trees are your friends. Embrace the foliage! OK, that's cheesy. But it's something to take into consideration. If you're standard running route takes you through new subdivisions with five-year old trees, you probably aren't getting enough coverage to keep you cool.
That's what happened to me last summer when, at the peak of a training period, I realized I was too hot and too tired only two miles in. I found a new route, with trees most of the way, in a more established neighborhood.
There's also the treadmill (gasp!). I've written about my love for my personal hamster wheel before, but during the summer that love is sometimes a fiery passion. I'm not ashamed to admit I've started runs outside, dissolved into a puddle of sweat and relented back to the treadmill with two fans blowing on me to finish.
We have days where I live where the temperature is 105 or so. As much as I try to watch the weather advisories beforehand to see if my training runs are falling on a particularly warm day, sometimes I have a run scheduled on one of those scorchers.
WEAR SUNSCREEN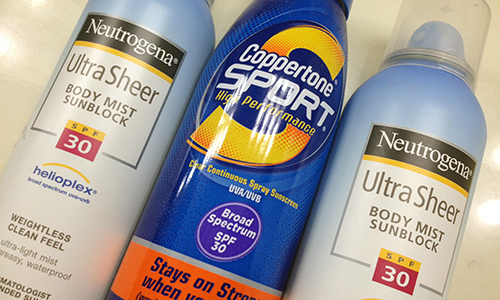 I'm notorious for my sunburns. I don't tan. I just burn. I've always had pale skin, so when I go into the sun at all, I'm all about the sunscreen. I pack two bottles, at least, whenever I go somewhere to run. This past weekend in San Diego, I caked Coppertone SPF 30 on my skin and STILL ended up with bright pink lines around where my Garmin sits on my left wrist.
Both my running buddies don't have this problem. They could run all day and be perfectly bronzed by the evening. Last year during my six-hour endurance run, I had to apply sunscreen every hour or so … and I still ended up with a sunburn.
For quick application, I usually invest in a multi-pack of spray-on sunscreen at the beginning of the season. I think it's a good idea, even if you aren't prone to burning.
HYDRATE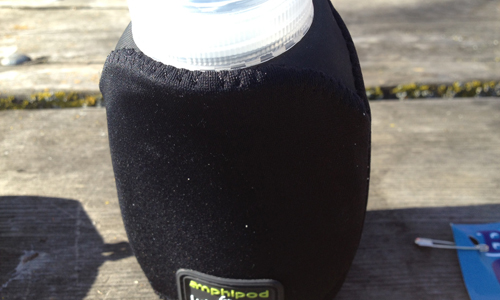 I devoted an entire blog post to this topic, but I'll briefly touch on it again because it's THAT important. First off, it's always a good idea to drink more water as it gets warmer. I fell victim to some pretty significant dehydration on Monday when, at an amusement park, my husband and I shared one bottle of water.
By the time we left, after standing in long lines for extended periods of time, I was so thirsty. Remember, being thirsty is your body telling you it's already dehydrated. The night before a race or a long run, I'm especially increasing my intake so I don't feel parched before I even get to the start line.
Carry water with you. Make sure your route includes fountains if you are prone to running out. Bring a couple dollars to purchase a bottle of water if you have to. Just keep the water coming in.
DON'T PUSH IT
"If I don't run those eight miles today, I'll be so behind in training," I once told my husband when it was 100 degrees outside and you could see mirages coming off of the pavement.
I think I ran a mile then decided it wasn't happening. It was just way too uncomfortable.
"Even if it isn't the heat, it's the sun," said Ginny.
It was be a cooler 75-degree day and the sun right above you can completely devastate a run. Know when to quit. Don't be afraid to throw in the towel after wiping off all your sweat. It won't ruin your training. In fact, waiting for a cooler day might make your training run even better.
Just don't push it. Your body will thank you later.
Disclaimer: I am not a medical professional. The views on this blog are merely suggestions. As always, consult a doctor before you start any new workout routine.