Things to catch up on
Over the next couple days I need to blog about several things: swimming, biking, a broken treadmill and pole dancing class among the topics.
I need to get on this.
And I need to start running again.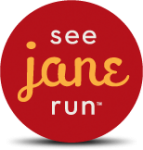 Run with me!
Save 25 percent all See Jane Run races, including the June 21 San Francisco Bay Area run, by using the code SJRAMB243. Use the code to also save 10 percent on online store discounts at seejanerun.com.