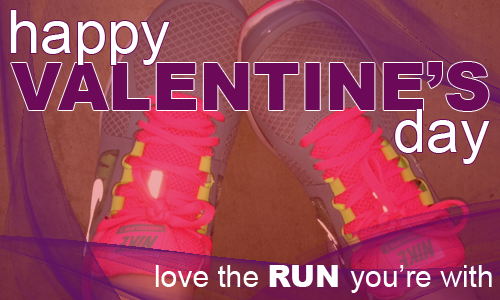 I'm not a huge fan of Valentine's Day, if only because tell my husband I love him everyday. And he doesn't need to buy me chocolate or flowers to make me feel special.
Today, though, is a good day to live the moment and love the moment. So whether that's by heading out to a fancy restaurant or lacing up your running shoes, love every minute of today.
Happy Valentine's Day!