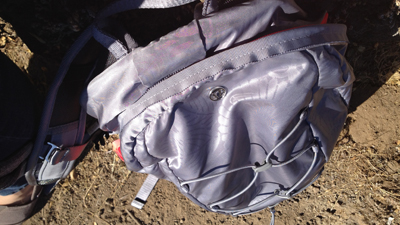 I've developed something of a Lululemon addiction in the past six or eight months. I'm a little bit crazy about my Lulu products, if only because they are incredibly high quality. Yes they are expensive, but I've never had an issue with anything I've purchased from Lululemon. So I'm in love. I don't order too often from the website (the closest store is about 40 miles from me), but when I do I usually pick up a couple new items.
I did so as a birthday gift to myself recently. I grabbed up another pair of Run: In the Sun Crops and a new little backpack. I've only ever bought one bag from Lululemon and I use it all the time as an overnight accessory carrier. I love it to.
My husband, though, has been complaining in recent months that he hates carrying my gym bag. It's pink. All pink. And it's from last year's Nike Women's Marathon, where I ran the half. He hates it so much he often "forgets" it in the car when he comes to the finish line.
I have another backpack that's also pink. I'm not in love with the color, but the bags worked for me, so I bought them.
When I saw the Run From Work Backpack, I knew I had to buy it.
It's silver with girl accents, including the use of the Flash Lululemon color on the zippers, but also practical enough that my husband doesn't have too much of a problem carrying it.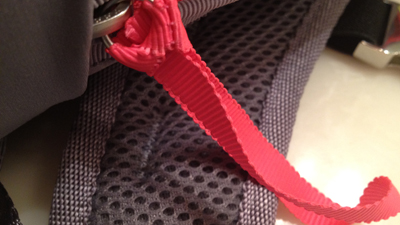 The workmanship in this backpack is amazing. It's not a full-size, take it to high school type backpack. Not at all. I was tempted, though to use it when I had to go to school and do grades the other day.
The exterior is water repellent. I purchased the gray version, which has a beautiful pattern to it, but doesn't look too frilly far away. (Hence the reason my husband will actually carry it.)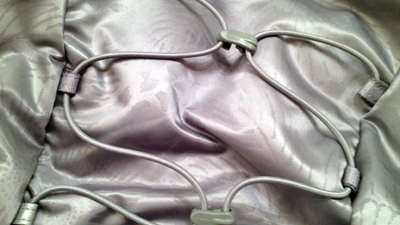 The material is soft, yet durable. There are two pockets on either side of the backpack, which a bottle of water will fit in nicely. I tested it out this weekend after Bay to Breakers. Thomas brought it to the finish line and I carried out of the park and up the highway after the race.
Then I hiked to our eclipse watching position at Upper Bidwell Park in Chico. I packed up quite a few things in the little bag, including several water bottles. It was incredibly hot. I had pockets upon pockets of space to keep things, including some credit cards and my identification.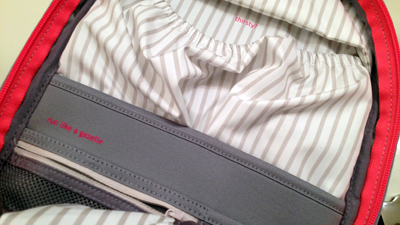 There's even a pocket where I can put a water bladder at some point should I choose to.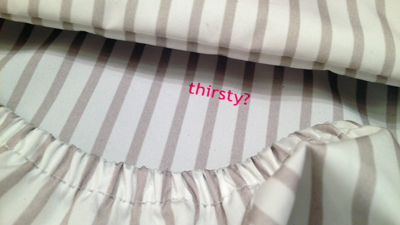 I may actually purchase something to put in there, if only so I can use it more while hiking or doing other recreational things. The pockets are durable too.
The biggest thing, though, is that the straps are incredibly comfortable. They have a mesh upper and there are also straps to put across the neck area and the abdomen to keep it secure.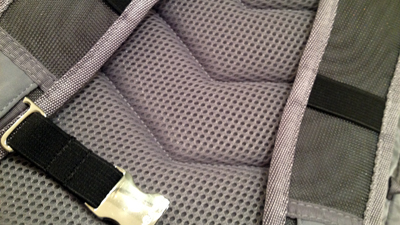 The back also arches a little as to keep the pack away from a sweaty back. It keeps my back well ventilated too.
I wore it for about four hours off and on Sunday. It worked really, really well. Again, at $88 it wasn't cheap, but I'll be using it for after my runs and for other adventures. And I'm in love with it. It's the perfect size and color. I'll be finding more chances to wear it.