On tired legs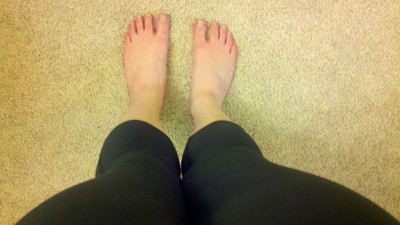 This is probably the most unflattering photo of my legs ever, particularly because they look extremely thick. It's the angle, I promise. My legs are actually very trim.
I ran eight very hard miles on my treadmill yesterday morning. That should have told me that I wouldn't be able to launch into the double digits today. But I went out to Mountain House to run with Jennie anyway.
We got three miles. And then I came home and ran another on the treadmill. Just to make it to the 20 for the week and 55 for the month.
My legs are tired. It's likely because I've had a very tiring week. I'm refusing to use the change in diet as an excuse. My legs are just tired. And today it really showed.
So we ran a little, as the sun went down. The trail through Mountain House surrounds a nice marshy, preserved area. Today, the water was incredibly high. We've have a lot of rain later.
By the time I said goodbye to Jennie, it was too dark to shoot a photo of the water.
So I tried to get the sunset.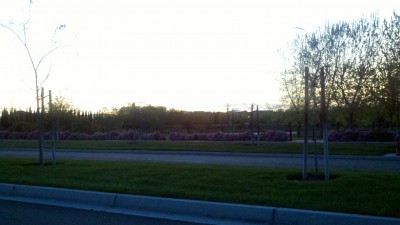 I took quite a few days off this week, so maybe my legs will recover quickly. Today, though, I just kind of dragged when I ran.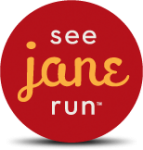 Run with me!
Save 25 percent all See Jane Run races, including the June 21 San Francisco Bay Area run, by using the code SJRAMB243. Use the code to also save 10 percent on online store discounts at seejanerun.com.