My dog ate my Garmin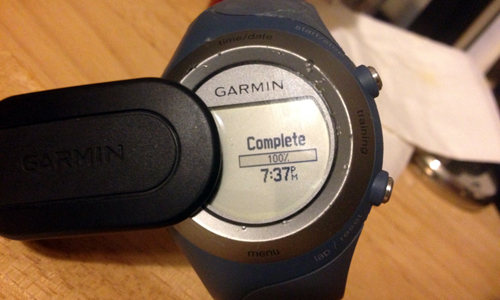 Apparently I left my Garmin too close to the edge of the kitchen counter last night. I came home to it on the floor with puppy teeth marks all over it. The band was ripped apart.
It looked a mess.
As much as I want to be upset about it, it's my fault. I normally put this very prized possession in my home office. I was having problems taking it off last night (stupid arm) and just left it there. I guess I never went back downstairs last night. I didn't even see it this morning when I was leaving for work.
So my puppy kind of mauled my Garmin.
The good news is that I had a leftover band set from when I sent a previous one in a couple years ago. I switched out the band. Then I tried to get rid of the nasty rough edges. My husband said it doesn't look as bad as he thought it would. Plus, it seems to still work fine. The touch bezel isn't malfunctioning or anything.
I'm assuming Cassie probably got mad at it more and more when it kept beeping.
My puppy has now attached my shoes and my Garmin. I guess that means she's jealous of my running?
Side note: My arm is still pretty banged up. I'm having a hard time extending it completely. I was hoping it would feel much better last night and this morning, but it is giving me problems. I can't lift anything. It's even hard to open a bottle. I'm keeping compression around it and generally avoiding using it. So, I still have a bit of a T-Rex arm happening.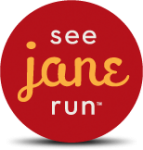 Run with me!
Save 25 percent all See Jane Run races, including the June 21 San Francisco Bay Area run, by using the code SJRAMB243. Use the code to also save 10 percent on online store discounts at seejanerun.com.