Laces make the difference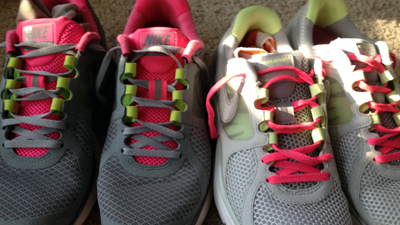 I've had some reservations about my new LunarEclipse's lately, specifically the color. I know that's petty. After years of running in basically white shoes with a little bit of blue detail. They weren't pretty, but they were functional.
When I was fitted for the new shoes, they had a special style of the pair called the Breathe.
And that was the only pair my local Fleet Feet had in size nine. So I caved and bought them.
When I realized how much lighter this pair was than my previous shoes, I started having second thoughts. But they were the same shoes, so I went with it. I'd run quite a few miles in them when I realized that they just weren't as flashy as my last pair.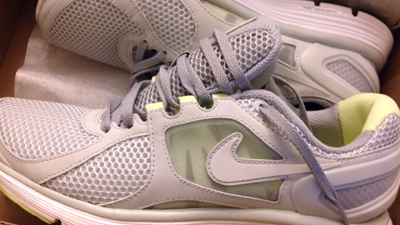 They look kind of orthopedic. Like something my grandfather used to wear. I know they are gray and have some fun yellow detail, but I just wasn't in love.
So I grabbed the florescent pink laces from my previous pair, which I recently machine washed (post on that coming), and switched the laces out on the pairs.
Now my old pair, which I'll wear for dirty outdoor type runs because I still think they have a little life left in them, look a little more subdued. And my new pair has a lot more flair about them. It's a win-win for me.
And yes, it's only about appearance. The shoes function the exact same way the first pair did, but I like that they are a little different now. It won't make me a better runner, obviously. But I like the change. And I really love those pink laces.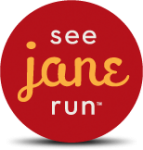 Run with me!
Save 25 percent all See Jane Run races, including the June 21 San Francisco Bay Area run, by using the code SJRAMB243. Use the code to also save 10 percent on online store discounts at seejanerun.com.