A mileage milestone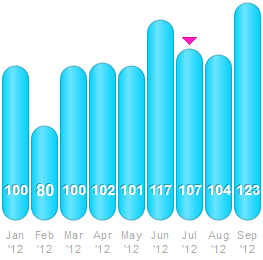 A couple days ago, I did something today without even realizing it. I hadn't been counting my miles too much, outside of my mileage per month, so I didn't know how close I was to surpassing my mileage from 2011.
Then, after my five-mile run this morning, I realized that I had accumulated 934 miles for the year.
In 2011, I ran 930.
Today, with my run I surpassed that with 934.
That means I'm only 76 miles away from 1,000, which was my ultimate goal for 2012. By the end of October, I should be well over that now if my marathon planning stays on track.
I was so excited, I posted it to Twitter, which also feeds to my Facebook account.

What does this mean? It means, despite my thinking otherwise, my training is on track. It means I'm running a lot more, despite not being in as many races. And, most importantly, it means I'm enjoying running enough more now that I want to do it all the time. All good things.
I'm looking forward to my upcoming half marathon this weekend in San Jose, that with a combination of midweek runs should get me to a nice number by the end of October.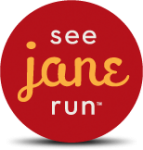 Run with me!
Save 25 percent all See Jane Run races, including the June 21 San Francisco Bay Area run, by using the code SJRAMB243. Use the code to also save 10 percent on online store discounts at seejanerun.com.