21 on the California coast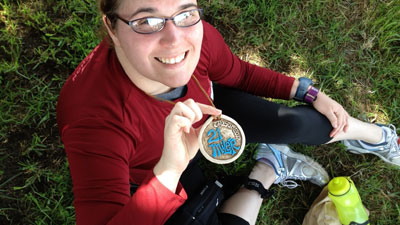 After a night without sleep thanks to my insomnia kicking back up, a 3 a.m. wake up alarm, an hour-plus bus ride down the California coast in the dark, a Golden delicious apple and two bathroom stops, I was off this morning at 6:45 a.m.
The Big Sur 21-miler was the most challenging run I've ever done (hills, inclement and ever changing weather and  a constantly banked surface), but it was beautiful and memorable. And my legs didn't give out. Not once. It was only after I walked across the finish line that I started to experience some illiotibial band issues in my left leg.
Total time: 4:42:23
And I kept moving, even when the bottoms of my feet were on fire and blisters were for certain.
My longest training run on my San Diego marathon path is now done.
Full race report coming when I can get my bearings back and my leg doesn't need constant ice.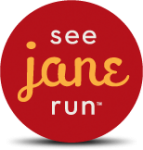 Run with me!
Save 25 percent all See Jane Run races, including the June 21 San Francisco Bay Area run, by using the code SJRAMB243. Use the code to also save 10 percent on online store discounts at seejanerun.com.