Second marathon sophomore slump: Part I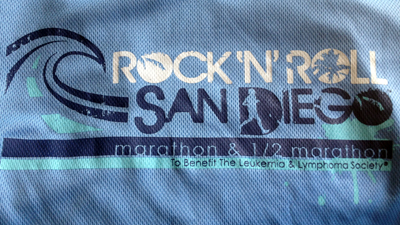 To say I've been dreading writing my race recap for the Rock 'n' Roll San Diego Marathon would be an understatement. Part of me was hoping, maybe I could just not write anything about the race outside of saying that it sucked. It was not fun for me. It made me work every minute. And I was miserable the entire time.
But that wouldn't be much of a race recap.
I keep having these "I should have known" moments. I don't do travel races all too well. I proved that during the Big Sur Half Marathon in November and again during the Big Sur 21-miler. (Or maybe I'm just not up to par for Big Sur races?) Somehow I managed to do OK with California International Marathon last year, though.
The plan was that we'd go down to San Diego on Saturday, early and head back after the race on Sunday.
So we ventured down Interstate 5 in the wee hours of the morning. We hit the road around 5:30 a.m. We sped past Los Angeles, which is about five hours south of where I live, before the noon hour. And, after only two stops along the way, we made it to San Diego sometime after the noon hour.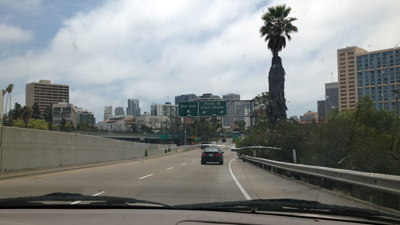 The happy buzz kind of started to end there as we hit traffic along Harbor Boulevard in downtown on our way to the Convention Center where the expo was happening.
I've been to three Rock 'n' Roll expos so far. This one was the biggest. This was also the biggest of the three races I'd run.
The check in process was simple. I was handed my blue "marathon" bib.
Rock 'n' Roll generally has a pretty efficient system. Bib. Shirt. Reusable backpack.
I got lucky this time with the race shirt. It was a female size. And it even fits good. My one from Pasadena seemed to run a little large. It's also a nice blue color and basic enough for me to want to wear it again. (I should do a post on what makes race shirts wearable, seriously, because I have quite a few I want to send in and have a quilt made from because I don't wear them.)
The biggest thing I noticed about the expo was that there was a ton of free stuff. Free milk. Free swag. Free Jamba Juice drinks. Free cake. Even free tuna fish.
Speaking of tuna, I even got a photo with Charlie the Tuna, the mascot from StarKist Tuna.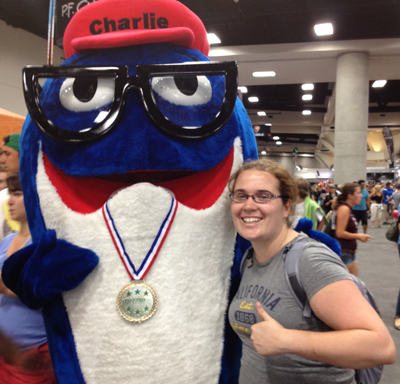 So that's a pretty awesome photo. I walked around for about an hour, making a purchase of a 26.2 shirt at the Brooks booth and a new roller for my legs.
The new roller was actually on sale. It's called a TigerTail and it's somewhat like my Stick roller from another expo. But it has a solid roller in the middle instead of the beads. This is amazing because my Stick roller pinches me every now and then.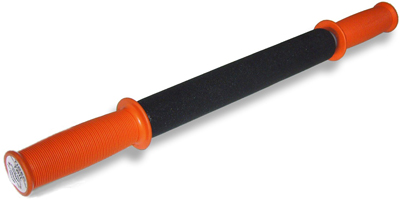 That's what it looks like. I've used it multiple times since the marathon. I've also taken it to work to roll my legs out when I need to if I am sitting for too long. At $25, I feel like I got a deal on it.
I didn't spend too much money at the expo. I just didn't see anything I really needed, outside of the TigerTail, and maybe some items here and there. I should note that I bought a new container of Glide, but not the name brand. I had forgotten my Glide at home and my fat little arm on my right side has been chafing pretty badly. My arms and gut are the first places I gain weight and where it usually stays, so even when my stomach is looking more svelte and my legs are bulked out, my arms are still chubby.
Before the exit, the videos of the course were playing out.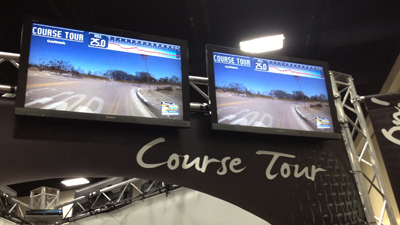 It was then I had a moment where I realized "I'm running 26.2 miles tomorrow." And I was nervous. And scared. I'd like to think it doesn't how many times you do this distance, the  likelihood is that if you are more mortal, less Olympian, you never really full comprehend how long it is when you sign up for it.
It's a bit of a distance.
We left the expo and headed into the Gaslamp District in San Diego for cupcakes. For me. Because I love cupcakes and I knew specifically where a shop was since I was down in San Diego overnight for an American Society of Newspaper Editors conference in early 2011.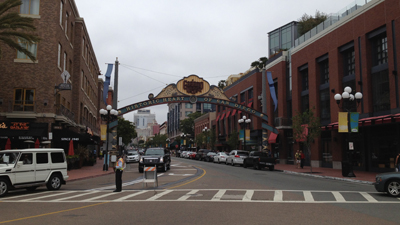 Then we headed back to the hotel. It's there that a headache started to flair up. But I went and had a pasta dinner, usual fuel, and decided not to head out for a night on the town. Instead, I'd try to tuck in early and see if I could catch up on sleep.
That's where my experience in San Diego all goes down hill.
I got into bed at 9 p.m. and couldn't sleep. I turned every which way. I put on the fan for white noise. I was comfortable, but I wasn't sleeping.
So I laid there. For seven hours. Eyes closed, but never fully falling asleep.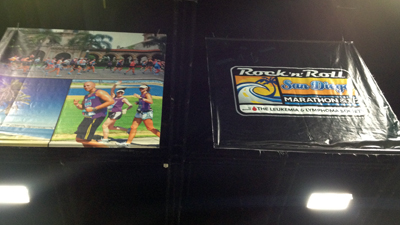 There was nothing I could do about it. My mind kept wandering. Every time I thought "this will be the point I'll fall asleep" it didn't happen. I just kept staring at the ceiling.
There was no way I wouldn't be exhausted running this race. I knew it then. I'd woken up at 4 a.m. the morning before and hadn't slept the entire night. When my alarm clock went off at 4:45 a.m. I considered not running.
But I'd trained so hard. I'd come so far.
Part of me thought I could pull it together and get it done. And that's all I thought about as my husband drove me to the start line. My mind wandered. My stomach turned.
It wouldn't get any better going into the race.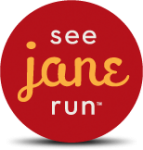 Run with me!
Save 25 percent all See Jane Run races, including the June 21 San Francisco Bay Area run, by using the code SJRAMB243. Use the code to also save 10 percent on online store discounts at seejanerun.com.