Hitting the trails?
I've made no secret about my love of trail 10Ks on this blog before. I find them challenging. And the 10K is that distance that I just can't get comfortable in. I start warming up at mile four. And I just want to keep going.
And I can keep going. My fastest 10K is a nice 1:02:52.
I love trail 10Ks because those races offer a bit of a challenge. Rolling hills? Yep. Rough terrain? Oh yeah.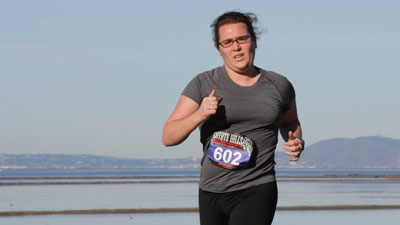 And let's face it, the views are often breathtaking. The picture above is from the Coyote Hills 10K I ran the last weekend in January. I only shaved a couple seconds off my time, but I still finished faster than the previous year. Even though I bonked during and after (seriously, the ride home found me nearly delusional and wanting to throw up), I loved the run.
My husband also likes taking me to these ones because he basically gets to explore. He enjoys it and, sometimes, I think he hopes I will take a little longer so he can hang around more.
I decided, though, after the run, that maybe I should invest in some trail running shoes. I've been running all my races in the same pair of Nike Equalon 4+'s for the past two-plus years. It's time I seriously invested in better shoes.
What's nice is that I didn't have to invest a tremendous amount of money.
Over the weekend, I got a RoadRunner VIP coupon. I could get 25-percent off my purchase. Add on my already awesome VIP discount and free shipping and I literally only spent $75 on a pair of new shoes.
And these are them: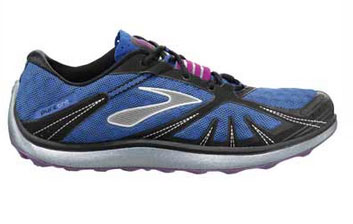 Yep, I decided to go minimalist. On the way to my house is a pair of Brooks PureProject PureGrit.
I'm more than excited to try them out when I finally get them.
And I'm considering my next trail run. Brazen Racing, my favorite race company, has a challenging 10K in Livermore, which is literally 20 minutes away. It's the first time Brazen has been thisclose to me. So I figured I should take advantage.
The run is called Badger Cove.
The elevation is a little scary:

I think I can tackle that. I hope, at least. I'm planning on signing up by the end of the week.
The run is also a week before the Oakland Half Marathon, which was my first half marathon last year. It will be my ninth this year. So I'm expecting Badger Cove to serve as a good warm-up for the half.
I'm going to take trail running a step at a time, literally. But I'm hoping my new Brooks PureGrit shoes will be the beginning of many more happy race endings and a continued obsession with the trail 10K.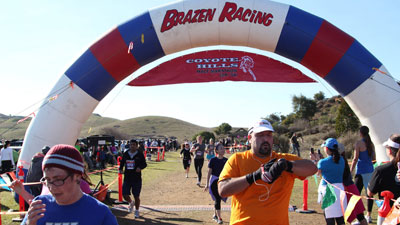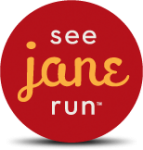 Run with me!
Save 25 percent all See Jane Run races, including the June 21 San Francisco Bay Area run, by using the code SJRAMB243. Use the code to also save 10 percent on online store discounts at seejanerun.com.