A (half) marathon trip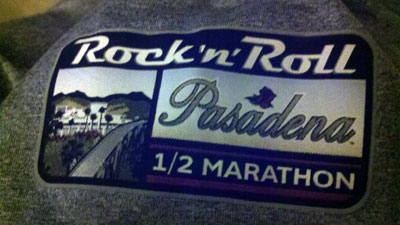 We left at 9:30 a.m. Saturday morning. We ran at 7:30 a.m. Sunday. We hit the road for home at 1 p.m. after the race.
It was a whirlwind trip from Tracy to Pasadena and back.
I finished the half marathon, an inaugural Rock 'n' Roll event, in 2:48:19.
It was definitely not a day for me to be racing. I was tired. Too much work in the past week, mixed in with a long drive and only about four hours of sleep because of noisy hotel neighbors made for a fairly lame race.
I was tired.
I'm planning a full recap tomorrow, since it's a holiday and I have some time. But despite the fact that it wasn't my best race ever, I had a good time away from home for a night.
I'm so tired now. So very tired.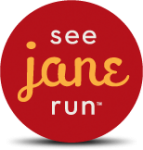 Run with me!
Save 25 percent all See Jane Run races, including the June 21 San Francisco Bay Area run, by using the code SJRAMB243. Use the code to also save 10 percent on online store discounts at seejanerun.com.