Getting dirty

I'm not sure if this makes me crazy. It probably does.
I've never done a "themed" race. I've never ran a race in costume (though I really want to). I'm typically not into that sort of thing.
But I was too tempted when I head about a mud run within five miles of my house. My running buddies and I wanted to do a Warrior Dash race about two and a half hours a way in late October. We just never got organized.
But the Mountain House Running Club mentioned, possibly doing it together in April. I didn't sign up fast enough for that, but I finally did sign up, albeit one day after the price went up (UGH), but I'm now ready to go.
My wave start is 2:15 p.m. I even have time to sleep in that morning (woo!!).
The course goes over a 3.47-mile area at Dell'Osso Family Farm in Lathrop. There are 16 obstacles spread throughout the course.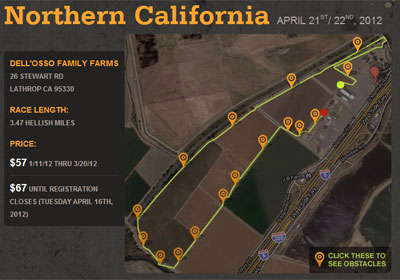 The obstacles range walls to climb over to tires to run through to mud…and more mud. Lots and lots of mud.
I'm pretty excited. I have no idea what to wear. Definitely throwaway clothes. But since I've never done one of these before I'm a little timid about it. I'm running the Big Sur 21-miler the following weekend. I'm kind of hoping just not to get injured.
The most exciting part about this is that a couple days ago I could swear the mud run was only on one day.
I signed up yesterday to make sure I could even get a spot, any spot.
Today, they are advertising for the Sunday in addition to the Saturday. It's pretty cool that many people want to do something like this. That makes me really want to do it even more.
So my next step is training. How do you get in shape for something like this? Do I need to find some monkey bars somewhere? Or a jungle gym to climb? Maybe lay down some tires and run through?
Or just keep running?
Maybe all of the above. Or, perhaps, just run it for fun. And have fun. That sounds like a plan.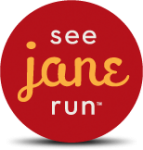 Run with me!
Save 25 percent all See Jane Run races, including the June 21 San Francisco Bay Area run, by using the code SJRAMB243. Use the code to also save 10 percent on online store discounts at seejanerun.com.