A no-run holiday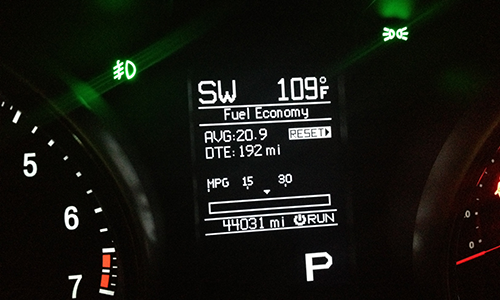 I woke up too late to get in a decent run (over four miles) today, so I just kind of said no to any distance. Instead, I decided that I'd burn off enough calories helping out with a baking/pie contest and walking around in the heat. It's only 5:23 p.m. and I'm already exhausted…but we're having friends over for dinner and fireworks.
I don't think I've ever voluntarily gone for a run on July 4. It's one of those holidays I tend to skip when it comes to putting on the running shoes and heading out the door.
For one, it's really, really hot where I live (see photo). It's also just not one of my "overindulgent" holidays. Not typically, at least. Today, I made a cake and a Smore treat from Pinterest, though. That may change.
I usually got a six to eight mile run for Thanksgiving. For longer holiday weekends, I try to fit my long run in on the actual holiday (which usually gives me my weekend, always nice). I don't really consider holidays rest days.
Except for July 4.
Maybe it's because it's been mid-way through the week over the past couple years. Maybe it's because I overbook myself.
Either way, there's no run today. I have 11 miles down for the month already, so I'm fine with that.
Happy Independence Day!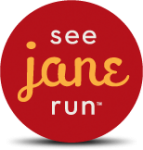 Run with me!
Save 25 percent all See Jane Run races, including the June 21 San Francisco Bay Area run, by using the code SJRAMB243. Use the code to also save 10 percent on online store discounts at seejanerun.com.