Yes, something is up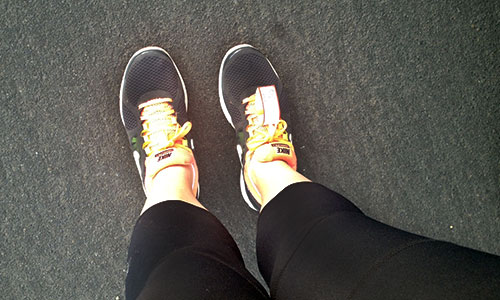 But I'm not quite ready to share.
There's a great concern among readers of this blog when I suddenly drop off the face of the world for awhile. It's not deliberate. I promise. I've been busy with my students (journalism conference last weekend and a new issue this week), website work and family stuff.
There are some confessions, though:
My nutrition is still in flux and I'm working through it. I say that because I have received many, many suggestions for things that are "easier" on my stomach. The problem is I still have no gallbladder, so what works for one person sometimes (usually) doesn't work for me.
The nutrition aspect has wrecked havoc on my training. My mileage will be severely cut this month, likely in the 65-70 mile range.
For two weeks, I couldn't run without feeling like I was going to throw up. TMI, I know. But it was really bad there for a minute.
I'm still running the Half Moon Bay Half Marathon, but I'm pacing myself. That should translate into "I'll likely be slow and I don't care." And I'm already slow-ish. So "slow" may take on a whole new meaning.
I'm still signed up for multiple races this month and have every intention in running them. Slower, with more deliberate thinking and motion going into each step.
The "Year of the PR" is officially over for me. I'm completely OK with that. I'll hold my 2:16 half marathon finish very close for awhile. And my 5:12 marathon finish. (Not to mention running a 5:15 in San Francisco on a tougher course than San Luis Obispo.)
I'm OK with my level of fitness devolving a little right now. I ran a six-mile taper run yesterday. Today my butt hurts in a way it hasn't since I trained for my first half marathon. I haven't hurt this bad after a six-mile run in forever. After tomorrow's 13.1, I may pass out. It's likely.
My marriage is fine, my husband continues to be the most supportive man I know. He even let me drag him to Walnut Creek last weekend for packet pick-up for the Half Moon Bay Half Marathon. He stood by me as I traded in my personalized marathon bib for a half one. I think he realized how bittersweet it was for me, but both of us KNEW it was the right choice.
My mental health is fine. That comes up, not surprisingly, because it would be easy for me to regress into an anxiety-ridden, panic mode. That hasn't happened.
All of this equates to nothing bad. I ran with a cranky gallbladder for two years before the damn thing was removed. I've had to work much harder than this. Right now, though, every step feels like a mile. I'm working through it.
Working through it means I haven't wanted to share as much, for the first time since I started this blog. So I've been stepping back and prioritizing. It doesn't mean I'm joining the mass exodus of bloggers who stopped blogging either. I'm not there yet either.
I just ask for a little patience as I put my health back together. And a little understanding when my half marathon times really start to take a hit.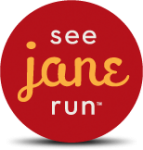 Run with me!
Save 25 percent all See Jane Run races, including the June 21 San Francisco Bay Area run, by using the code SJRAMB243. Use the code to also save 10 percent on online store discounts at seejanerun.com.