Why you really need no reasons to do a mud run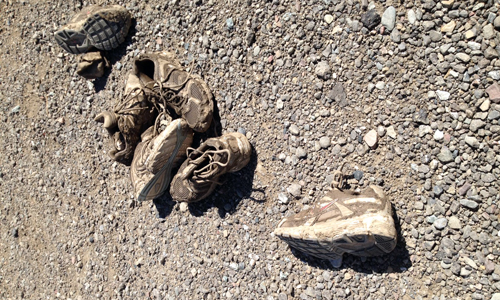 I'm a little behind in posts. The life of a blogger? You end up having four of five posts in queue, needing more polishing and not quite ready to launch. I need to write my race report on the Oakland Half Marathon and do some other things, but today I'm going to write about something I highly recommend every person does at least once.
A mud run.
Yes. I think you should do a mud run.
Why? Seriously? Why not? Why wouldn't you want get yucky and dirty? Why wouldn't you want to jump through hoops (literally in some cases) and down water slides and tramp through gross mud knee deep?
See. It sounds amazing. Right?
If you live in Northern California, around my neck of the woods, you're in luck. Dell'Osso Family Farm is hosting a mud run on April 6. Registration ends early next week. And it's the perfect opportunity to get a full-body workout on a Saturday!

Plus, I have a coupon code for those wanting to register!
The run goes down beginning at 8 a.m. on April 6 with waves starting every twenty minutes through 1 p.m. The mud run includes 30 obstacles! Yes, 30!
And if you know anything about Dell'Osso Family Farm, you know that it's always a fun time out in Lathrop, right off merge of interstates 205 and 5 near the end of San Joaquin County. In my former life as a journalist, I often wrote stories about the Dell'Ossos. A few years ago Susan and Ron Dell'Osso expanded the farm's offerings to include a holiday aspect, with a snow-tube mountain.
Needless to say, I've been out there quite a bit. So when the marketing manager asked me if I wanted to offer my running group (the Mountain House Running Club) a couple code, I jumped at the chance. I also asked if I could offer it to my blog readers.
So why should you participate?
It's pretty obvious.
YOU'LL HAVE A TON OF FUN
This seems like an obvious. But really, it is A LOT of fun. You start out completely clean as you run into the first obstacle is an uphill run around the snow-tube mountain. If you're a reasonably fast runner, you'll soon be jetting down the hill and into a crazy mud pit. I mean serious mud. There's no avoiding being completely drenched in it. Don't even try.
The moment you hit the mud, you'll realize that it's not all that bad. But you'll also realize that you have a lot more obstacles in front of you. Like? Oh, some tires to run through, hay bales to cross, etc. It just keeps getting more and more crazy.
IT'S A BREAK FROM THE TYPICAL 5K
For those serious runners out there, a smaller-style mud run isn't exactly on the top of the sign-up list. Why? Mud runs take longer. You often get behind a slower crowd. Sometimes you have to wait for an obstacle.
You're probably thinking: Why would I want to do that?
Mud runs are about taking in the moment. They're also about doing something completely different. When I first did a mud run at Dell'Osso Family Farm in 2012 it took me 54:18. That's not exactly PR material. But this isn't a PR course. This course is about hanging out and getting dirty. It's also an adventure.
Most people don't even do trail runs, so a mud run can be the only exposure to running on trails, dirt, etc. Basically a runner's only exposure to getting dirty if you prefer road races over the other side of the great outdoors.
THIS ONE IS FOR A GOOD CAUSE
I register and run quite a few races throughout the year. I'm always more inclined to do so if the run sponsor is giving money to a local charity. Most of the smaller runs in my area do this.
The Dell'Ossos are huge community contributors in the first place. Each year, volunteers from the community come and work shifts at the corn maze. In return, Dell'Osso Family Farm contributes money back to those organizations. As of last October, before the pumpkin maze opened, the farm pumped close to $1 million back into the community in it's 15-year run by giving back to those organizations.
The money is likely more, considering how many people are brought into Lathrop for visit to the farm.
It's fitting, then, that this specific mud run is benefiting the American Cancer Society and other local charities. It's a win-win: You get to run, get dirty and have a good time. Local charities benefit.
IT'S A COURSE THAT CHALLENGES RUNNERS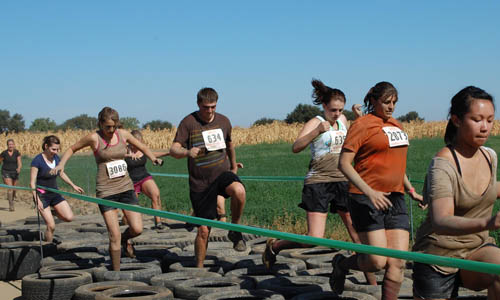 I mentioned the 30 obstacles. Those include a lot of variety. It's not all mud pits. The photo above is the tire area, courtesy of the Dell'Osso Family Farm Facebook page.
You'll have to run through tires, over bridges, jump over hurdles (those got me last time),  make your way over a tire pyramid and cross over muddy ditches, among other things.
Check out a full map of the course here.
SWAG? PARTY? GOOD TIMES TO BE HAD?
The registration package includes a the standard T-shirt. You also get a medal (for a 5K!), a ticket for a free beer at the Fleet Feet Beer Garden (sponsored by my favorite local running store) and free parking. There will be a ton of stuff to do out at the farm post race. Plus, you can bring a picnic lunch and set up to each after you take on the course.
You'll likely be done in less than an hour. Some people will be done sooner. So you can easily make a day out of it. (We're all adults, so be sure to designate a driver if you are drinking. It should go without saying, but some people need the reminder.)
STILL NOT CONVINCED? THINK IT WILL BE TOO HARD?

Then check out my review of the first mud run ever hosted at Dell'Osso. You can also find a post on what exactly I wore that day, even though it didn't quite work out.
Think it's too challenging? It's not. I've had issues with my upper body strength in recent years, basically my lack thereof, but I was able to get through it fine. I was also completely comfortable about running the Big Sur 21-miler the weekend after with no problems. The majority of the people I saw out in the field were older than me. In my wave there was a group of women celebrating a friend's 40th birthday. They wore tutus. And tiaras. I'm not sure how that worked out for them because I know by the end I was barely hanging onto my bib number. My beer coupon was long gone by then.
And I looked pretty messy.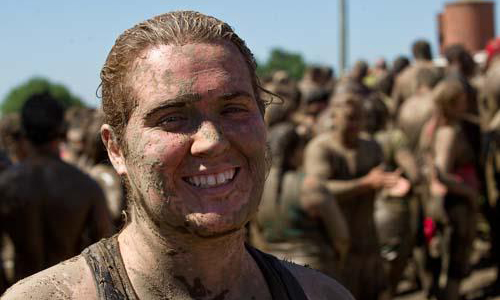 SO … WHAT SHOULD I WEAR?
That's a tough question, but here are a couple suggestions.
Nothing with pockets, according to Susan Dell'Osso. Imagine all the mud getting into your pockets and dragging you down? Not pretty.
Dark clothing: If only so you don't have to work as hard getting the stains out.
Speaking of clothing: Make sure you wear something you aren't necessarily attached to, since you may not be able to wear it again.
Old shoes: Use Duct tape if you're afraid they'll fall off. If you don't use Duct Tape, make sure you tie your shoes tightly. I saw at least two people lose their shoes during the process of the run.
Sunscreen: Even though you'll be covered in mud, you can still get sunburned. I learned that the hard way.
Few accessories: Don't bring your phone with you. Or a camera. Don't bring anything you wouldn't be OK having ruined, really. I walked around in a daze for nearly 30 minutes before I found my husband. It was worth it to not mangle my then new iPhone 4S.
SO YOU MENTIONED A COUPON CODE?
Definitely. Unfortunately I won't be able to participate in the April 6 mud run because I'll be heading to San Luis Obispo to run a marathon the next day.
Plus, I'm barely getting back to exercising my still broken, but healing, left T-rex arm. So there's no way I'll be able to join in on the fun this year. It's a bummer, because I wasn't able to participate last September either since my students had a journalism conference in Sacramento all day that day.
Want to sign up? Want $10 off?
Use this code: 1MTHRC13
And be sure to sign up by April 2, when registration ends.
Happy mud running!
(Disclaimer: I was provided a coupon code for my running club and asked if I could share it with my blog readers. Dell'Osso Family Farm did not pay me or influence this blog post in any way. I'm just happy to share my experience with my readers.)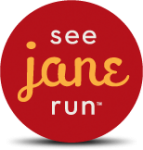 Run with me!
Save 25 percent all See Jane Run races, including the June 21 San Francisco Bay Area run, by using the code SJRAMB243. Use the code to also save 10 percent on online store discounts at seejanerun.com.