This is going to be harder than I thought
I've run all of six miles since I got cleared to officially run. Six miles. And the first two were slow-as-molasses miles. I'm talking 12-minute mile zone. That's usually my warm-up pace for the first half mile.
Yesterday, it was a nice comfort zone that took me two miles to break out of.
Let me explain.
Today, I was supposed to pumping out a record-fast 10K at the 2013 version of this race: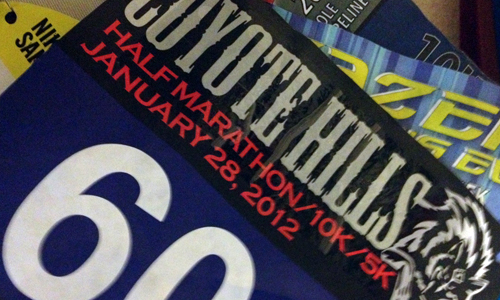 Instead, I'm trying to find my balance again running, literally.
A week ago, after looking at my half marathon plans for Feb. 17 I realized most of my workouts were going to be treadmill activities. Not because I'm so in love with my treadmill I don't want to leave the house. It's because I'm still having some balance issues from the gallbladder removal surgery.
My surgeon said the issues will go away within a month. And while I could just say "oh well, no running for a month," I can't do that if I am really adamant about running Rock 'n' Roll Pasadena.
To be fair, anyone can walk/run a half without a ton of training. I want to do better than I did last year.
Basically if I get deep into a run, I start to feel as if my head is spinning. Then I wobble a little bit. Then my balance goes right out the window. It sounds really dangerous, yes. You're thinking: "WHY THE HELL ARE YOU RUNNING?"
I sound naive, but it's not as bad now as it was on Monday when I ran four miles. I'm hoping if I hit the treadmill today it would be as bad as it was yesterday. It will wear off, I was assured. So when I hopped on the treadmill for my six-mile run yesterday, I spent 24 minutes over two miles making sure I didn't lose my balance.
I also ran later in the day.
Being without the dread of my full-time job means I can be creative again (not even kidding). It also means I can take on freelance assignments. I'm lucky enough to have a friend I greatly admire, who is sending some awesome coding/web building assignments my way. So I woke up at 7 a.m. Friday, put on my running clothes and then proceeding to alter alter CSS for five hours before deciding it was time to run. (My husband probably shouldn't know that.) The good news is, the website I'm working on is starting to look like the mocks up. And I ran with only one short dizzy spell.
I WANT to be ready for Pasadena. I WANT to do better than last year. But right now I'm having some serious doubts in my capabilities to run a half. That gives me serious doubts in running the April 7 marathon too. (I hate even writing that because I've already paid for it, we already know we are going and I know I WANT to do that race too.)
Maybe this is still the post-operative fog talking. After a similar surgery in 2010, I only took a week off work. I ended up taking nearly six weeks off running. I don't want to do that again. That was also a planned surgery. The gallbladder removal was an emergency. I can't imagine what I'd be feeling, the back and forth thoughts and all, if it had happened closer to the Oakland Half Marathon, closer to the San Luis Obispo Marathon. I'd be devastated.
Right now? I'm mildly disappointed. I don't think I've ever written a letter as sad for me as the one I did to the Brazen race director two weeks ago. I really just wanted to be there today. And not sitting at home wondering what might have been if my gallbladder had decided not to, for lack of better visual, explode on me.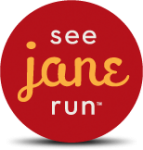 Run with me!
Save 25 percent all See Jane Run races, including the June 21 San Francisco Bay Area run, by using the code SJRAMB243. Use the code to also save 10 percent on online store discounts at seejanerun.com.