San Diego was beautiful, but painful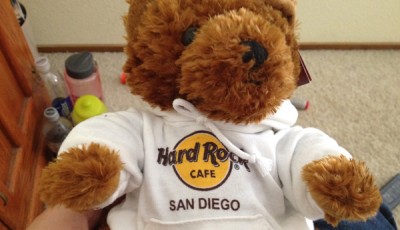 Every single one of my worst thoughts came true. But I blame my downfall on a bad case of insomnia. I didn't sleep the night before the race. At all. I probably shouldn't have even tried to run 26.2.
But I did. And I hit the wall early. And it got ugly.
A day later my feet are blistered. My legs are sunburned and sore. And I'm overall exhausted.
My finish time: 5:34:14.
That's 14 minutes slower than California International Marathon. It's enough to make me rethink my focus, my training and my attitude. My husband says I'm over thinking it. I probably am. But I want to get better. Not worse.
I was exhausted by mile eight. And I just couldn't pull the magic back. There was not enough Gu in the world to save it.
I nearly quit at mile 19. But a really nice aid station volunteer persuaded me against it. So I pulled it together, got back out there and finished.
I have some bad splits. I was 12 minutes behind the entire way. But I made it.
My husband, who bought me the little bear above, was proud. I finished. And on some days, sometimes that's what it's really about.
A full race report to come later.
Am I disappointed? Yes. But I also ran 26.2 miles. And I pretty damn proud of that too.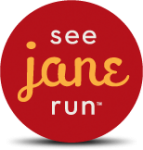 Run with me!
Save 25 percent all See Jane Run races, including the June 21 San Francisco Bay Area run, by using the code SJRAMB243. Use the code to also save 10 percent on online store discounts at seejanerun.com.