On the edge of the Western World: Part I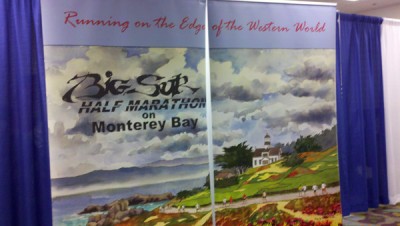 I knew nothing about the Big Sur Half Marathon on Monterey Bay at the beginning of this year. That last sentence might be an understatement. I didn't know anything about half marathons in general at the beginning of the year. I had signed up for one in June. But I wasn't quite ready for it yet.
That was until I had a great 10-mile run. I decided, why not?
So I ran the Oakland Running Festival's Half Marathon in March. And then I ran another and another.
I can't remember when, but my mom mentioned something about a marathon in Big Sur. I Googled it and found the 26.2 mile version in April. That wasn't happening anytime soon, I thought.
Then I saw a link for the half marathon option in November. I could do that, I said, and it would be a good final training run for the California International Marathon.
So I signed up. It would be my first traveling half marathon. The only one that I've gone away and stayed the night for. My husband wasn't interested in traveling to see me run. So I asked my mom if maybe she'd like to go, since she mentioned it to me initially.
She said yes. I booked us two rooms at the local Hyatt, one of the race recommended hotels.
We headed out on Saturday morning from my home in Tracy. By 3 p.m. we were browsing the expo.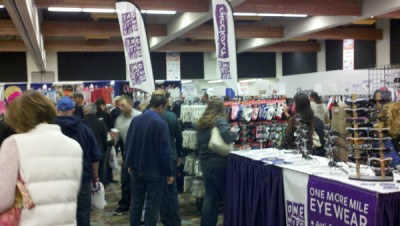 Packet pick up was painless. They even had an option for packet pick up the morning of, which was incredibly awesome. We checked out some booths and I grabbed my burgundy-colored Asics fitted tech long-sleeved shirt. It's awesome. I've heard people say this half marathon has a not-so-pretty array of race shirts. But I love my race shirt.
I had a coupon for $5 off of $45 at the Asics booth. I picked up a visor there because there was a chance of rain. Chance is actually a kind way to say, it was definitely going to pour at some point on Sunday. I also got a nice salmon-colored half marathon shirt. Both my Asics shirt are pretty nice.
My mom liked the iFitness belts like I have. I didn't stay long at the expo. I was "over it" pretty quick, if only because I was tired and we had just driven more than two-hours to get there.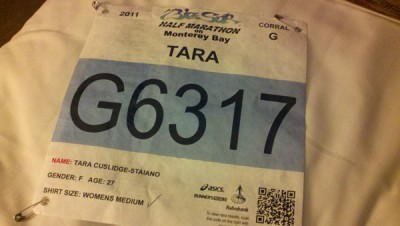 We ate at a downtown Monterey Taco Bell before heading back to the Hyatt to check in. Check-in was a quick process (and, oh hey, thanks for the awesome room rate Big Sur Half Marathon that included breakfast and Internet as part of the price, that was awesome). We settled down for the evening and watched some television.
I headed out for a swim, but wasn't too hot on the pool. I was encouraged by a fire pit and really wanted to go and sit around it, but was too tired. I figured it would be there on Sunday night. It wasn't, which was a bummer, but I digress.
We checked in bed at about 10 p.m. I couldn't sleep for a couple hours. I think it was just because it was an unfamiliar place. That's one thing I learned about traveling to run, bedtime should be earlier than expected.
I was up and out of bed by 5:20 a.m.
It still looked like it would rain. I pulled my "rain possibly" outfit out of the bag. That included my Nike capris, a pair of lululemon speed reflective shorts and my Nike Women's Half finisher shirt. All those meant high visibility. The shorts also meant that I wouldn't risk having a wet butt if it did rain horribly.
My mom and I were out the door for the 7 a.m. start. What I failed to do was explain "wave times" to her, so when the clock was looking closer to three hours than my average two and a half hours, she was getting worried (more on that in the second post in this series).
She dropped me off in the dark. It was cold, but I had my Zensah compression sleeves. That marked the first time I've worn those in a race and they were awesome.
I hit up a portable toilet with a short line. And made my way down Del Monte Blvd. to my corral.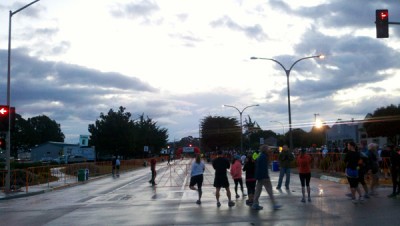 All the way down at the end is the start line. We had a way to go. My actual start time was around 7:20 a.m. according to my Garmin. The organizers were very specific about letting the corrals go every three minutes.
My corral wasn't too full. There were a lot of people with bibs that had names in red. That was what race organizers used to show that someone was running their first half marathon. A nice touch.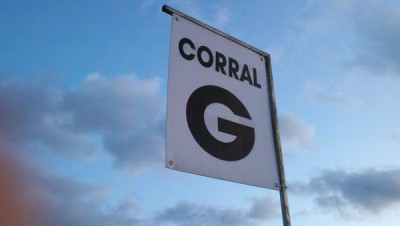 It started getting lighter and you could see the ominous clouds coming in. But the whole view was surreal. I was standing in Monterey, near Fisherman's Wharf, getting ready to run my seventh half marathon of the year.
Wow. I've come incredibly far.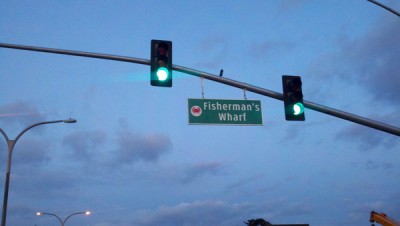 But the view was beautiful. I thought of this weekend as my reward for all the miles I've put in. I treated myself. This race was a treat in itself.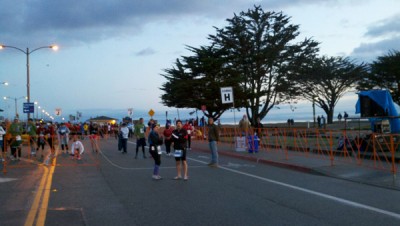 Yeah, I had it pretty rough prior to the race on Sunday.
It was at about this point that I realized I had forgotten by Gu. I figured my mom would be enjoying a nice breakfast at the hotel. I wasn't going to call and interrupt that. My mom deserved a relaxing weekend. I also realized I hadn't eaten anything, even something small.
Both of those weren't good signs for the day. But my legs felt good and I felt strong.
Too bad legs aren't the only thing that gets me through races…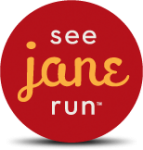 Run with me!
Save 25 percent all See Jane Run races, including the June 21 San Francisco Bay Area run, by using the code SJRAMB243. Use the code to also save 10 percent on online store discounts at seejanerun.com.