A new direction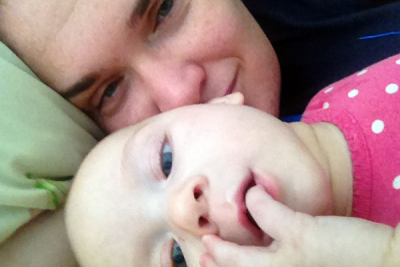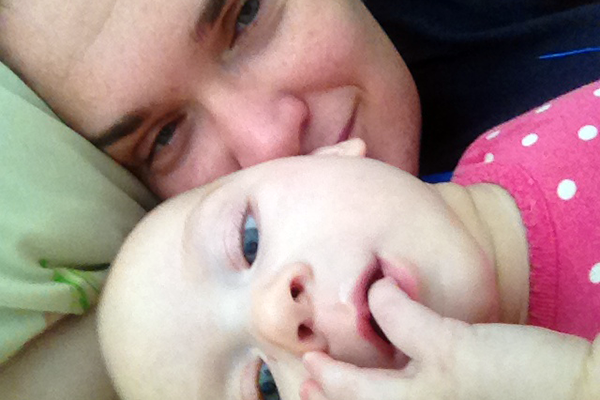 After my daughter was born last April, I decided I wasn't going to turn this blog into a space about being a mom. People close to me asked the question throughout my pregnancy. I stayed firm and said that while my posts would include my adorable offspring, I wasn't going to fall into the trap.
This would not be a mommy blog.
The problem is that I had become a mom. The moment my daughter was handed to me the first time I fell head over heels in love with her.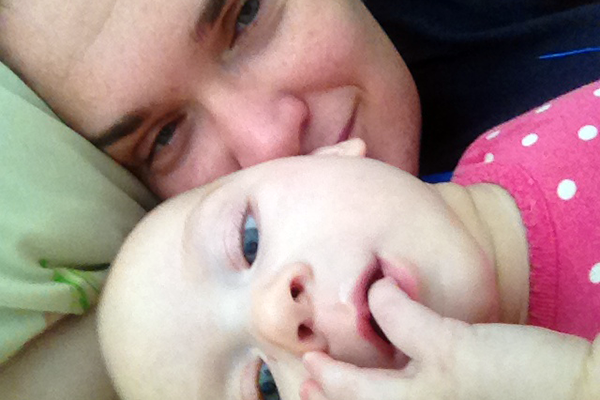 And suddenly everything became about her. If not about her, I was thinking about her.
When I went back to work in August, I had a full four months off with Cecilia. It was so very hard and so easy to go back all at the same time.
It was easy because I finally felt as if I had some "me" time after spending nearly every waking moment with her since the moment she was born. I've been teaching for five years. My job goes beyond the typical lecture, lab, test, correct, etc. I supervise the campus newspaper and news website. In the spring, I was pulled out of work two hours after we sent our pages to the publisher for the fifth issue of the semester. Five days later, Cecilia was here after I was induced at exactly 37 weeks.
I missed six weeks of the school year. I missed two issues with a staff. Those were the first issues I didn't directly supervise since August 2010.
I was happy to see my staff. I was excited to get back to work.
But my body yearned for my baby. My C-section scar hurt.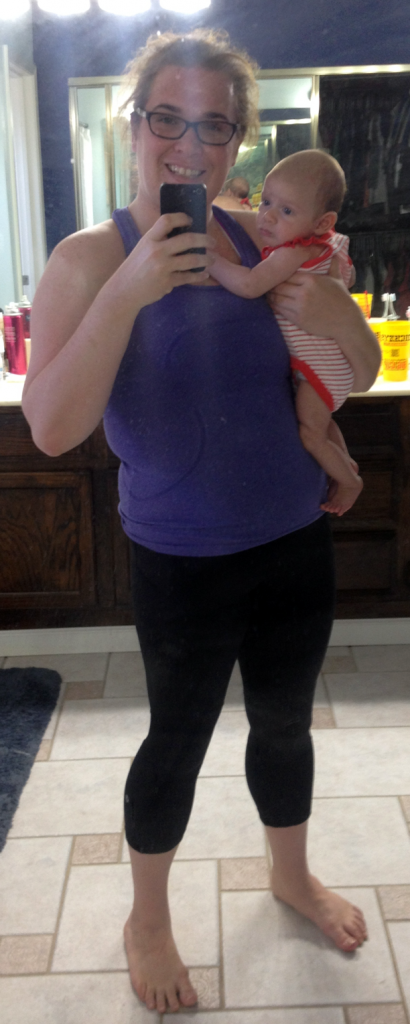 I remember coming home and scooping her up from my mother in law as quickly as I could.
And on that day, I knew two things: I couldn't be me anymore without being a mom.
So I had to make a choice. I had to decide whether or not I was going to continue this blog or let it completely die out, just keeping it as an archive of my marathon training and three years of my running. As much as it pained me to think killing it off was a good idea, the thought crossed my mind.
Then it took a backseat to work. During weeks my students produce a newspaper, I'm on campus 30-plus hours. I'm a part-time employee, so those weeks are particularly hard for childcare. I thank everything that I have a loving family that watches my daughter for free so I don't have to leave her with people she doesn't know and it doesn't hit my pocketbook drastically.
That means, though, that during the weeks my students aren't putting out a newspaper, I'm working on WordPress websites on a freelance basis. When you stare at WordPress-based PHP, diagnose problems and generally maintain more than 50 websites on a regular basis, it's easy to get fatigued by it.
Bottom line: I didn't have the time or energy to blog.
Because all the time and energy I had left goes to my daughter.
Every time I felt an inkling to blog, I stopped myself because I'd be writing about Cecilia. Because I'm her primary caregiver. But more because she's the biggest part of my life.
So I'm not going to fight it anymore.
I can't.
And it was foolish for me to think I'd be able to.
But in the process of really getting into the flow of being a working mom after four months home with my newborn, I'm also woefully out of shape. I ran two more half marathons after the San Francisco Marathon Second Half Marathon last year – the Ventura Half Marathon and the Big Sur Half Marathon.
At Ventura, I broke my femur. Because I WOULD break my femur right when I was starting to find my running stride again.
At Big Sur, I ran a strong ran, but finished in the 2:32 area. I know I'm far from where I was. I know I'm 20 pounds over my "marathoning" weight. I'm promising to take better care of myself in addition to my daughter this year.
That starts with taking this blog in a direction where I can talk about being a mom, running, fitness and, at times, my failures at all of those things.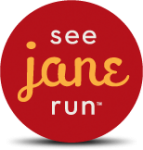 Run with me!
Save 25 percent all See Jane Run races, including the June 21 San Francisco Bay Area run, by using the code SJRAMB243. Use the code to also save 10 percent on online store discounts at seejanerun.com.