What I missed most about running


"Don't you miss out on a lot by running so much?" a coworker, bewildered about my 10-mile long runs on the weekend, one asked.
Training takes time. A fitness routine takes time.
And it's often not until you walk away for awhile that you understand how much time it takes and how much you are potentially missing.
When I leave my daughter home with my husband and head out the door for a run, I miss my little girl.
But I also thinking about what I'm gaining. And, after three months of no running, what I missed most wasn't the actual running, but the ambiance, the friendship and the feeling of victory when I finished.
The sunsets too. I missed the summer sunsets, even on a bridge to nowhere surrounded by dead grass.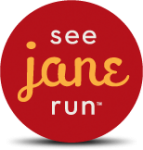 Run with me!
Save 25 percent all See Jane Run races, including the June 21 San Francisco Bay Area run, by using the code SJRAMB243. Use the code to also save 10 percent on online store discounts at seejanerun.com.