In my mailbox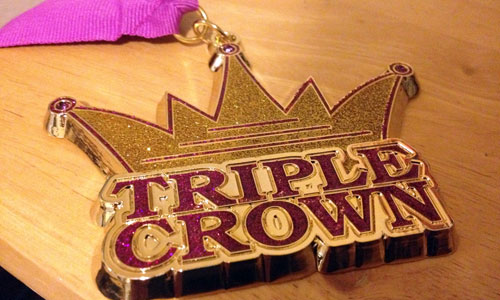 For the second time in less than a week, I was greeted with a little package in my mailbox when I came home. This time it was my "triple crown" medal from the Rock 'n' Roll series.
I completed three of the company's runs this year to earn this hefty piece of metal:
– Rock 'n' Roll Pasadena Half Marathon
– Rock 'n' Roll San Diego Marathon
– Rock 'n' Roll San Jose Half Marathon (No race recap for this one, because it was lame)
I love the extra bling from this series, but I'll admit, I don't find these runs all they are cracked up to be. Three of my worst racing experiences this year have been from Rock 'n' Roll races.
And yet, I'm signed up to do Pasadena again, everything going right, in February with hopes of avenging my time.
But I don't plan on doing San Diego again, instead subbing in another marathon in the spring and then a summer marathon in San Francisco.
Also in my mailbox yesterday: My new Running Times magazine.
It has a lot of good articles in it about training. I've been reading it since I opened it up.
I remember always hoping to get something in the mail when I was a child living at home. I usually never would, but when I did it was really exciting. When I got a little older, we'd tease my brothers and give them the letters addressed to "occupant" or "resident." These days all I get are bills and other no-fun adult documents.
So it's nice to open the mailbox and have something a little awesome every now and then. And these medals are definitely awesome.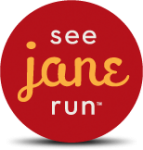 Run with me!
Save 25 percent all See Jane Run races, including the June 21 San Francisco Bay Area run, by using the code SJRAMB243. Use the code to also save 10 percent on online store discounts at seejanerun.com.