Finding the perfect combination at myOatmeal.com
Confession: My pregnancy heartburn is painful and debilitating. Some nights I can't sleep. Others I toss and turn, even after taking a Pepcid. So I've spent a good deal of time since my first trimester looking for foods that would be delicious but wouldn't agitate my painful acid reflux.
My go-to breakfast during pregnancy has been oatmeal. Lots and lots of oatmeal. I've been eating a lot of instant apples and cinnamon oatmeal for the past seven months. I wish I had time to make steel cut oats or something more fancy, but the truth is that I warm up my bowl of oatmeal when I get of my office at school and eat it as I prep for my 9 a.m. class.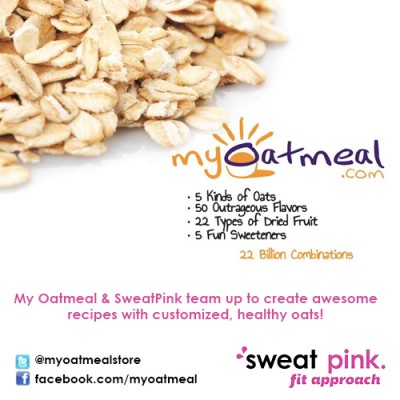 So when I got an email from Sweat Pink a couple weeks ago about myOatmeal.com, a website that lets customers make their own organic healthy oatmeal combination that includes selecting the oats, adding flavors, adding fruits or/and nuts and sweetener, I jumped at a chance to try a different type of oatmeal than I've been eating for the past 30 weeks.
I immediately sent an email for a free code to score a bag, hoping I would be one of the lucky ones to respond soon enough.
I'm so glad that I was, particularly because since I hit the third trimester, my heartburn has become exponentially worse than it was. I was given a coupon code to purchase a medium-sized bag from the site, which is 2.25 pounds.
I set out to make my own concoction immediately.
First off, the site order site reminds me of a check list for ordering a salad or sandwich from one of my favorite local delis. Lots of check boxes, lots of choices.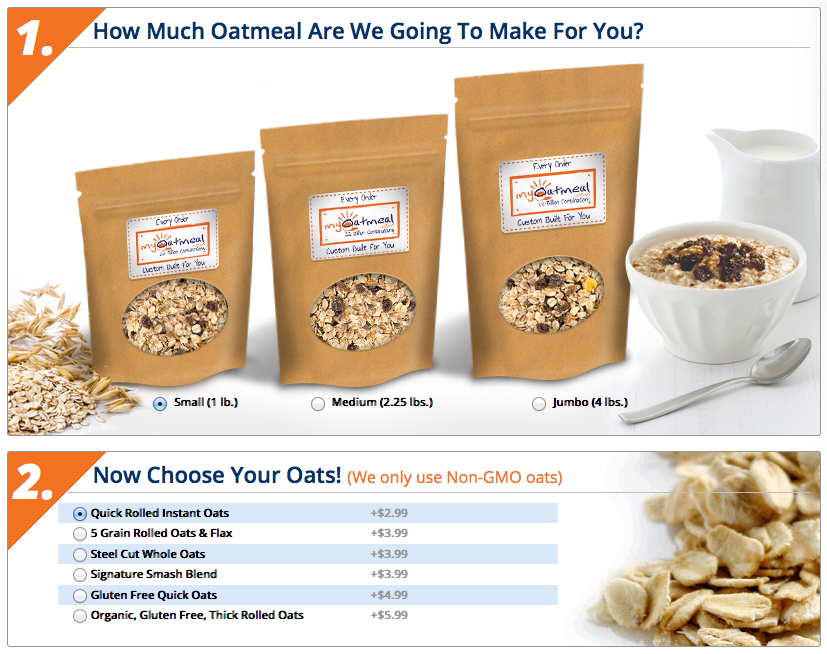 Each choice leads to another set of choices, including a long list of options for added flavors. I was overwhelmed by the options.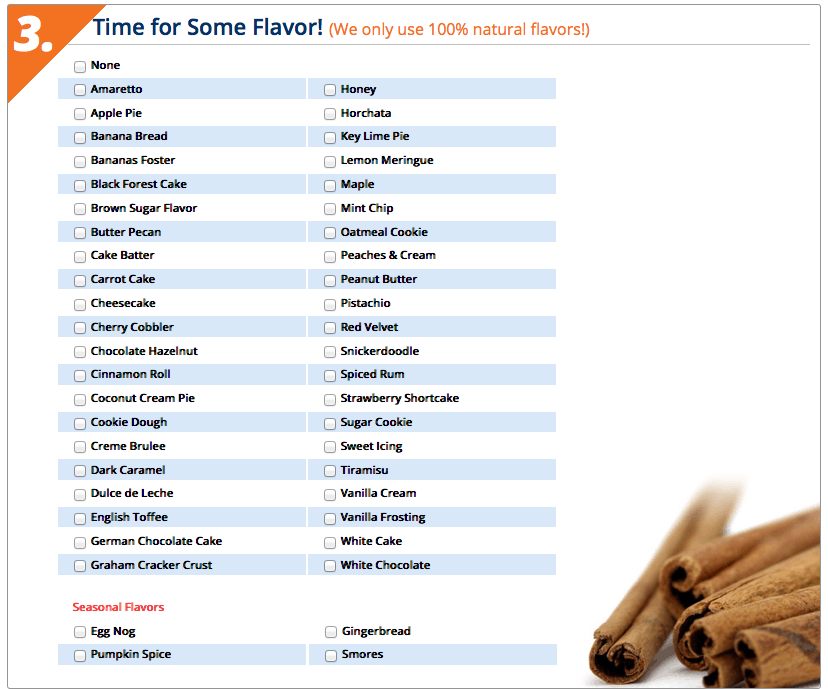 I'm ashamed to admit, then, that I didn't get as wild and crazy as I would have liked. I was incredibly tempted by the Snickerdoodle and Strawberry Shortcake flavors. Then I saw the Vanilla Frosting. And Cookie Dough.
I chose two flavors: Cinnamon Roll and Apple Pie.
I know, so predictable. But I know what works for me, especially right now, so I figured I'd stay with choices I knew were safe. I opted to add some raisins (another selection screen), but no nuts and a little sweetener for my blend. I also added some dried apples.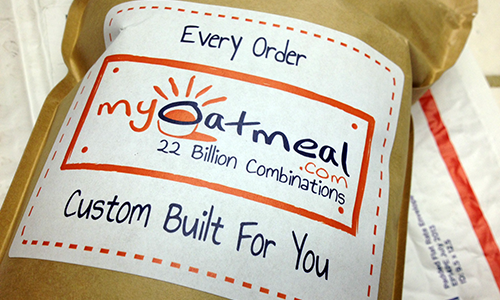 I opened the custom-made package I received immediately and the first thing I noticed was the smell of the oatmeal. None of my store-bought instant oatmeal smelled as delicious as the package from myOatmeal.com. I sniffed it for awhile before I actually made myself a bowl.
Once I did, I knew I'd made the right taste choice.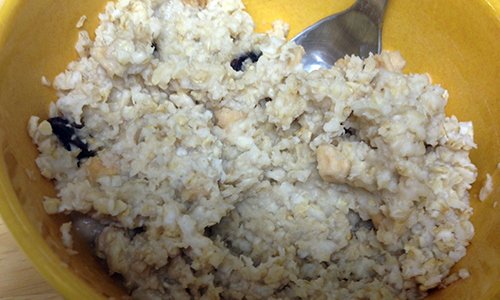 I made myself a bowl for dinner one night (because sometimes that happens when you're a pregnant woman) and sat down for ridiculously nutritious dinner. It was filling and tasty. My only complaint was that it wasn't as sweet as the boxed oatmeal I'm used to, but I've had a need for sweet things for the past couple weeks.
My package has been split up into many bags this week so I could take them to work to eat before class, and I made some "protein balls" for quick snacks to satisfy my cravings between meals (see below).
The oatmeal is satisfying enough to get me through my class and to the noon hour, which is saying a lot right now since I tend to want to eat everything that is put in front of me.
The best part is that the Oatmeal is completely customizable and your blend can be sent to you once, every two weeks, every month, every two months or every three months. The smell alone is worth ordering, but the oatmeal selection is solid too.
Even better is that the oatmeal hasn't caused me the horrible heartburn that's been plaguing me for months now.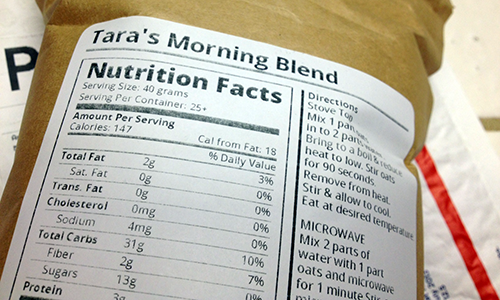 You can make your own blend at myOatmeal.com by clicking the "Build Your Blend" button in the navigation bar. Just be warned: There are a ton of flavors to choose from so you may need some time to seriously consider the array of delicious choices.
And it's healthy.
[yumprint-recipe id='1′]Disclaimer: I was provided a code from my affiliation as a Sweat Pink Ambassador to review myOatmeal.com, but the opinions are my own.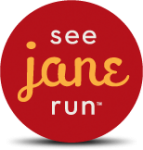 Run with me!
Save 25 percent all See Jane Run races, including the June 21 San Francisco Bay Area run, by using the code SJRAMB243. Use the code to also save 10 percent on online store discounts at seejanerun.com.