Channeling my inner mermaid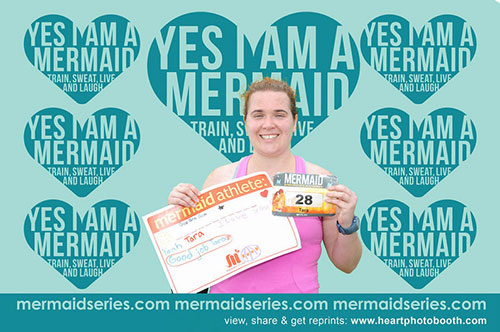 I'm working on my race report for the Mermaid Series Sirena 18 tonight, trying to keep on top of posts for the multiple races I'll be doing in coming weeks. But I figured I would post a quick update about how it went.
The first 11 miles were great, averaging miles with the 10-minute mark in front of them. I felt really good until about the time I hit the turnaround with a picturesque view of Coyote Hills in the foreground, then I was running straight into the sun. And I felt it. Every single step of the way.
I had to re-read my race report from last year to realize this was a problem for me then too. Basically I melt when running into the sun. Or at least that's what it felt like today.
My last seven miles were a struggle to keep in 12-minute range, many edging up, but not quite getting to 13.
I felt like I could have performed a lot better in those last seven miles. But I'm really proud of how I did. I took nearly 10 minutes off my time from last year. I had fun. I felt like it went by a lot faster, because it did. And I felt like I knew I could do it from the get go.
So I'm not upset. Just a little disappointed that those last seven miles weren't as good as the first 11. But getting in 11 miles in under two hours is impressive for me, not matter how I feel about the whole race right now.
I'm proud. And that's probably the biggest difference between me as runner now and me as a runner a year ago: These things are no longer disappointments. They are just part of the journey.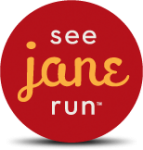 Run with me!
Save 25 percent all See Jane Run races, including the June 21 San Francisco Bay Area run, by using the code SJRAMB243. Use the code to also save 10 percent on online store discounts at seejanerun.com.