A sort of runniversary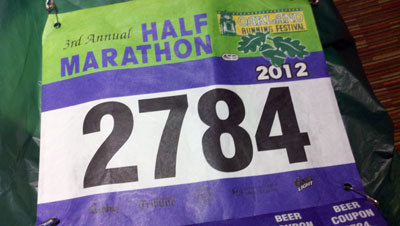 A year ago, I was scared. This time last year was the eve of my first half marathon. It was one I signed up for with hardly any training. But after a January full of running nine and 10 mile training runs, I figured, why not?
Thomas and I ventured to Oakland on a rainy day in late March 2011 to pick up my race packet. I was nervous. I'm glad we spent the rest of the day looking for new furniture for our family room.
Today was a similar type of day as we ventured back to Oakland to go through the same process all over again.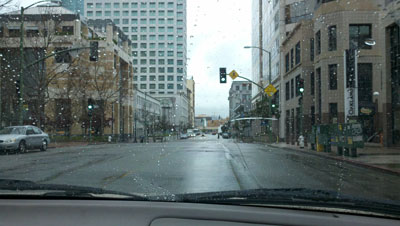 We went early, to avoid traffic and lines more than anything. And we were in and out in about an hour.
The Oakland Running Festival doesn't have a huge expo. It's only in the third year. Last year went well. The run wasn't overcrowded or too exhausting. But at mile 10, my body nearly decided to give out. I wasn't running nearly as much as I am now. I'm hoping tomorrow will be better than last year.
But I finished.
And it was my first half marathon.
I couldn't have been more proud of myself.
Tomorrow, the Oakland Running Festival Half Marathon will be my ninth half marathon. It will be the first one I've repeated.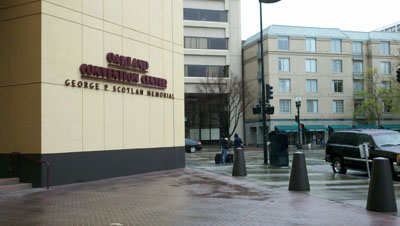 The expo was held at the Oakland Marriott. We arrived around 10 a.m. The line was short. I already had my eConfirmation printed out with a bar code on it. Funny, though, no one asked me to scan in or anything like that.
I grabbed a bag for the items I'd be picking up. I walked over to the bib table where there were no lines.
There were tons of race guides out on tables. I grabbed only one, as opposed to last year when I took a handful because I thought I'd figure out a way to preserve them forever. (That hasn't happened.)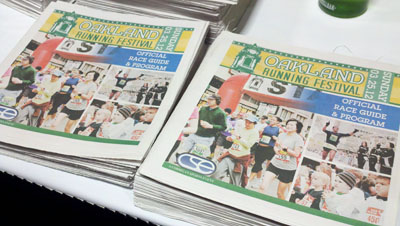 I then went and grabbed my race premium. People get really up in arms about race shirts. I have so many that I always wonder why. If you don't like it, don't wear it. It's that easy. But more often that not, especially with the growth of social media, people complain about race shirts.
This is the 2012 half marathon shirt: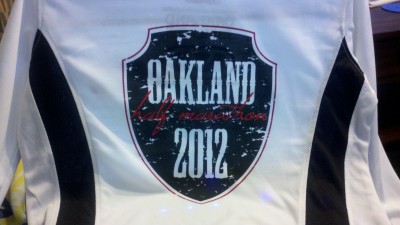 In the middle is a script-type font that says "half marathon." I'll be honest, I'm not in love with this shirt. Since I saw the race organization post it, I thought it wasn't too attractive. Last year the designs were simple. It was just a vertical block with the race information. I still consider my blue premium from 2011 one of my favorite race shirts.
So I likely won't wear this much. It's a shame too, because very few race organizations go the full-sleeve shirt route. I appreciate Oakland for that, but am just not that into this one. The 5K had Cal colors, which I liked more. The marathon race premium I wasn't digging too much either. It seemed as if the race organizer was trying to pull colors from local teams, in the half marathon case the Oakland Raiders, for each shirt without considering consistency.
But the shirt doesn't really matter.
We walked around the expo, but outside of a couple booths, there wasn't much to buy. Let's face it, I was just starting to buy good running clothes this time last year. I think I only owned one pair of Nike capri running pants. You don't want to see my closest now.
Once upon a time, I would have been tempted by cool socks and craziness like this: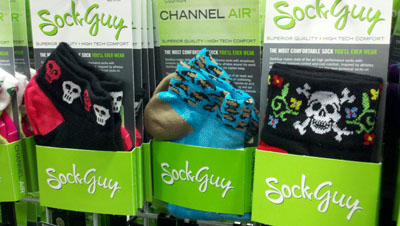 Now, not so much. I buy for function (hello Lululemon obsession), and not because something is one color or anything. And really, would anyone wear cheetah socks to run? Not unless you really wanted to stand out.
The longest part of the entire expo? Waiting in line for "official merchandise" because there were only two people taking payment. And the woman I went with seemed to just want to get me through as fast as possible, no hello or anything.
I bought a great green shirt with a tree (for Oakland) and names of the streets run. We don't run all of the streets in the half marathon, but we run a lot of them.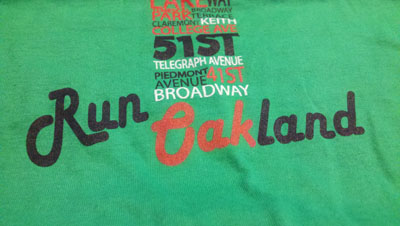 Then, not so suddenly, we were at the end of the expo. There was nothing left even though we hadn't been there all too long.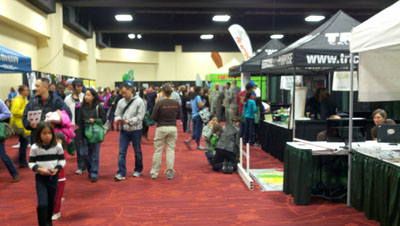 I picked up a couple more couples, particularly for restaurants tomorrow, and we headed back out. Quick in and out trip to Oakland from Tracy. That was it.
Thomas and I had talked about a new burger place in Tracy for a couple weeks now. The Squeeze Inn opened sometime earlier this month. We've heard all about it, but had yet to partake.
So we stopped by and ordered two hamburgers, an order or regular and an order of sweet potato fries. It took awhile and we literally had to "squeeze in" because at a point there were a ton of people.
About half way through my meal, my burger wasn't even all that broken in.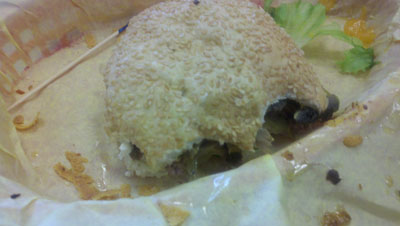 Now I'm home doing laundry and some cleaning. I don't really have an projections for my race tomorrow. I'd like to do well, or at least better than I have lately. But I also know this is a new route. That means I can't compare it to last year in terms of time. I also saw a mileage chart that registered the distance now at 13.4 miles.
So I'm not sure where I stand.
But I'm getting ready for my runniversary. And I'm glad that, a year after my first, I'm still at it.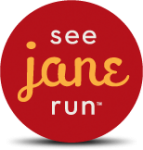 Run with me!
Save 25 percent all See Jane Run races, including the June 21 San Francisco Bay Area run, by using the code SJRAMB243. Use the code to also save 10 percent on online store discounts at seejanerun.com.