Exciting news

Last year, I ran the 10K for the Brazen Dirty Dozen and Half Dozen.
This year, I've decided to do the six-hour endurance race at Point Pinole.
I'm probably crazy. It's only a month after the marathon. But it will officially be my "back" point, I'm hoping.
A 3.1-mile loop around the recreational area. One foot at a time. One foot at a time.
This should be fun.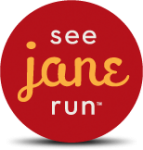 Run with me!
Save 25 percent all See Jane Run races, including the June 21 San Francisco Bay Area run, by using the code SJRAMB243. Use the code to also save 10 percent on online store discounts at seejanerun.com.