A runner's read: 14 Minutes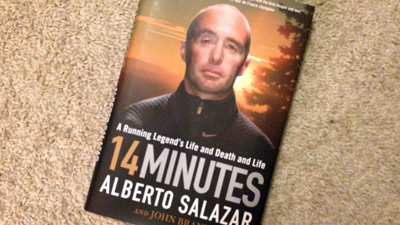 When my brothers gave me a Barnes and Noble gift card for my recent birthday, I automatically knew what I'd be picking up.
Alberto Salazar of the famed Nike Oregon Project had just released an autobiography titled "14 Minutes."
The title stems from Salazar's collapse on the Nike campus in Eugene in 2007. Newspapers at the time described it as a "heart episode." It turns out Salazar suffered a near-fatal heart attack. Had a doctor and a paramedic not been at a nearby football camp also happening on the campus, and had Salazar's star running pupil Galen Rupp not ran to summon them, Salazar might have never lived to tell his story.
He was legally dead for "14 Minutes."
The book, though, isn't just about the heart attack.
It's a beautiful narrative about Salazar's Cuban family and the development of his love of running.
He talks about being an awkward type. A skinny Cuban teen in Massachusetts. He ran his heart out and soon joined up with the Boston Track Club (there is much more to the story, but I'll leave that to the book).
Salazar also talks about his near obsession with running and how, even today, he's still trying to gain perspective. There's a love story brewing here too when he writes about falling for his wife Molly.
I'll never run as fast as Salazar, a three-time New York City marathon winner, but his passion is contagious in his writing. He works through his injuries to achieve some pretty amazing fetes, including a win in the South African Comrades Marathon.
Salazar does come across as arrogant at points in the 256-page memoir, but most of that is when he is touting his accomplishments. To be fair, he also touts the accomplishments of those who have trained under him, including Kara Goucher who was one of his pupils until last fall. He seems very proud, especially, of Rupp who it seems like he treats as his own son.
It's a quick read too, not bogged down by over complicated prose or wordiness. Instead, Salazar seems to narrate as if he's having a conversation with the reader.
Overall, it's a solid book showcasing a runner's perspective on life and how his passion for the sport has shaped his decisions since he started running. A good read, even if you aren't an uber competitive runner.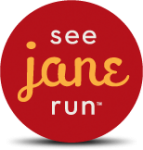 Run with me!
Save 25 percent all See Jane Run races, including the June 21 San Francisco Bay Area run, by using the code SJRAMB243. Use the code to also save 10 percent on online store discounts at seejanerun.com.