Want to run with a great group of Janes?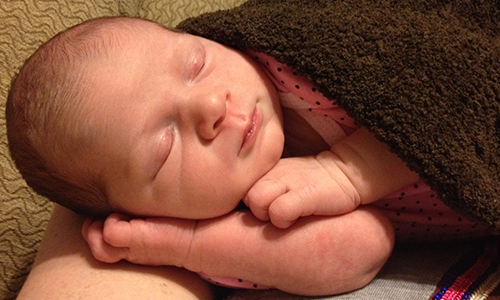 I must admit, I've been doing a great deal of staring at this little face for the past three weeks. It's about all I've been doing because I'm not allowed to do much of anything else as I recover from my C-section.
My "all clear" date is likely going to be May 23 if I take everything easily.
That gives me one day less than a month to get ready for my first 5K in a very long time. And I'm so glad that it's going to be the See Jane Run Bay Area race on June 22.
I'm ready to lace back up.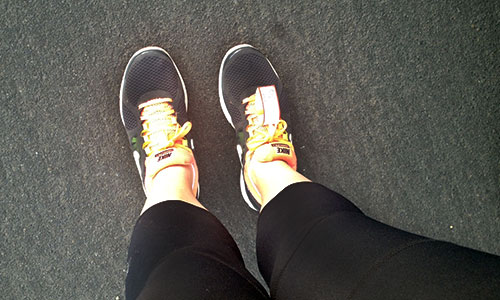 I really, really miss my running shoes (which now fit me since my swelling has gone down significantly since my daughter's birth). I'm hoping my base is sustained a least a little. It shouldn't be hard to hard for me to get back to 3.1 miles. I'm not aiming at a PR race now. I'm just hoping to finish after having major surgery only about eight weeks before.
That said, I'm hoping one of my readers CAN make this into either a personal best 5K or 13.1 with a little help from me.
I'm giving away a race entry (either 5K or half marathon) for the See Jane Run Bay Area race on June 22. The event includes the two events, plus champagne and chocolate at the finish.
You'll be running with a group of amazing women, many of whom will be running their first 5K or half marathon, as the See Jane Run race is a popular destination for first timers.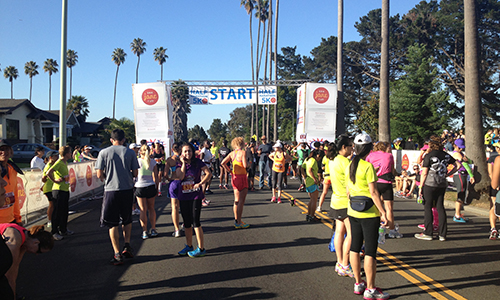 All you have to do to enter is leave a required comment telling me WHY you started running and what inspired you and like See Jane Run's race series on Facebook. There are other options, via RaffleCopter, to earn more entries as well.
The contest runs through May 17.
***CONTEST HAS ENDED***

You know you want to. It's a fun run and there's champagne and chocolate at the end. Plus, there's 1980s-theme aerobics before the race and a ton of "girl power."
I'm still working on my birth story for Cecilia's arrival. Her original expected due date was yesterday and it was a very emotional day for me, especially since she'll be three weeks old tomorrow instead. I didn't realize my heart would be so torn about all that happened. I'm happy and excited that she's here and she's perfect, but her labor and delivery – and the subsequent time in the hospital – were incredibly hard for me.
I'm finally starting to feel like "me" again. I'm incredibly excited to get back to running and fitness by the end of the month too.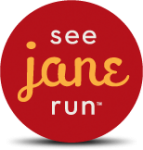 Run with me!
Save 25 percent all See Jane Run races, including the June 21 San Francisco Bay Area run, by using the code SJRAMB243. Use the code to also save 10 percent on online store discounts at seejanerun.com.